Florida rapper Kodak Black is just having fun and trolling. After recently causing controversy online after demanding his flowers from Megan Thee Stallion, he's let it be known it was just a joke.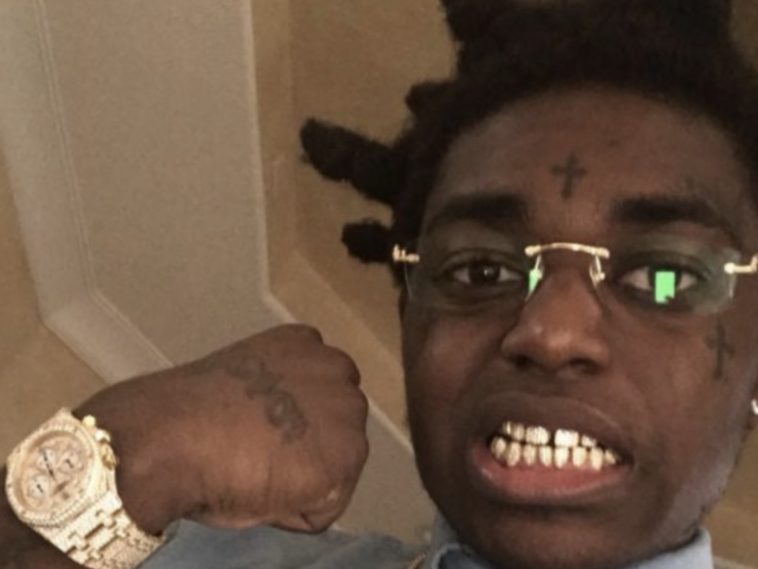 @sohh @sohhdotcom

129 Views
Comments Off on Kodak Black Switches His Tone On Megan Thee Stallion
Kodak Black Sends Congratulations To Meg Thee Stallion
Kodak took to the Houston Hot Girl's Instagram comment section to clear up the air. He says he was just messing around and is happy for Meg's success, offering a sincere congratulation message to the now 3-time Grammy-winning artist.
"Good morning hotties New merch up on my site," Meg wrote. Kodak followed with "Congratulations Tho Lol I Just Be Bullsh*tting You Good Black Queen I Salute That Sh*t #KeepItUp"
Kodak Black Wants His Credit
The Broward County native originally wanted credit where it's due. He went to social media to voice his frustrations with the Texas rap star and let it be known he wants props for making her career, although it seems like he's switched up. Kodak had been claiming Megan's "drive the boat" phrase was started by him for months, but she refused to acknowledge him at all and says she came up with it on a whim after downing a few shots. He took to Twitter this week to put some respect on his name and went as far as essentially saying he made her career.
"Baby ain't have to go out her way to give my credit but the opportunity came to her instead when they asked that question on tv smh and they be on some Black Lives Matter sh*t y'all don't even be fa this sh*t fr … Make a whole career off of taking one Lil piece of my sh*t & I B Coming For My Money"
Pooh Shiesty Claps Back At Kodak Black
Yak and hip-hop rookie Pooh Shiesty are at each other's throats. They've both gone online to trade shots back and forth over accusations of copying some swag. Kodak Black originally accused Pooh Shiesty and Atlanta star Lil Baby of stealing his style and his trend of flashing money online. Pooh responded with a handful of throwback pics, giving credit to Chief Keef if it was due to anybody and showing that he did it way before Kodak Black took to social media with the flexing trend.
Not Happy With YNW Melly Track
Kodak Black and fellow Florida rap star YNW Melly have music on the way, but fans might be the only ones excited about it. KB recently took to social media to voice his frustrations with the track, only to be calmed down by Melly. Kodak went to his Twitter with a message about the song. The platinum-selling artist says whoever was engineering the track has him rapping off beat and that something has to be done about it. YNW Melly, who is currently behind bars on charges related to a double murder, responded and let it be known they'd get it squared away.