Grammy-winning rapper Lizzo is setting the record straight. The hip-hop entertainer has come forward to shut down big rumors about her possibly being boo'd up with a mystery man.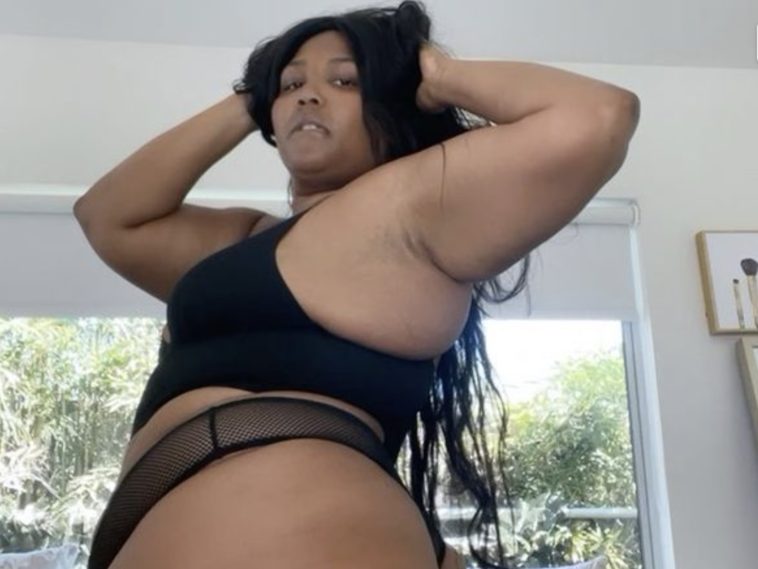 @sohh @sohhdotcom

109 Views
Comments Off on Lizzo Uses Booty To Address If She's Dating Mystery Man
Lizzo Uses Booty To Dead Rumors
Liz hit up her Instagram page and went right to the point. Instead of dishing out a long statement, the rap artist simply captioned her marital status and provided a thirst trap clip to melt hearts.
"SINGLE 😜"
Over the past few days, speculation has continued to grow about Lizzo's boo'd up status after getting spotted with a male companion in California.
Lizzo is thought to be single at the moment, but after she was pictured getting close to a mystery man during her holiday in Malibu she may in fact have a boyfriend.  The mystery man joined Lizzo and her friends as they lived it up on a yacht and the 'Good as Hell' singer was papped admiring the view with the cosy fella by her side. (Capital FM)
Lizzo Says Shoot Your Shot
Last weekend, Liz didn't hold back on welcoming men into her direct messages. She even encouraged fellas to shoot their shot at her.
"ITS SHOOT YO SHOT SATURDAYS ALL BUCKETS NO MISSES // ENTER THE DMs AT UR OWN RISK 😈"
The Lizzo Grammys Moment
At this past Grammy Awards show, Lizzo went viral for her mouth. The rap artist sparked headlines after letting a curse word slip while on camera.
Before announcing the Best New Artist nominees, Lizzo excitedly shouted out "B*tch, I'm back!" before realizing her slip-up. She laughed her way through the rest of the presentation before naming Megan Thee Stallion the winner over the likes of Doja Cat, Chika, D Smoke, Kaytranada and more. "B*tch, I'm back! Oop! God, oh, I'm so sorry…"
Cardi B Collaboration On Deck?
Recently, rap star Cardi B addressed fans thinking a possible Lizzo collaboration could go down. Despite rumors and speculations, B admitted nothing was set in stone.
Cardi B and Lizzo, together at last? After gushing over some stunning portraits of Lizzo, the rapper implied that she's ready to write a song that will feature her. "These pics do it for me," Cardi wrote on Twitter Sunday afternoon (Feb. 28), captioning a set of four photos of Lizzo in various poses. (Lizzo reacted to this tweet in an Instagram Story, writing, "Damn this might get me back on Twitter.") When a fan left the comment "now drop that collab with her" on Cardi's post, she replied within two minutes.