Louisiana rap star Kevin Gates is making headlines without doing anything. The hip-hop veteran is being remembered by fans for his controversial decision to kick a fan during a concert back in 2016, for which he was charged with battery.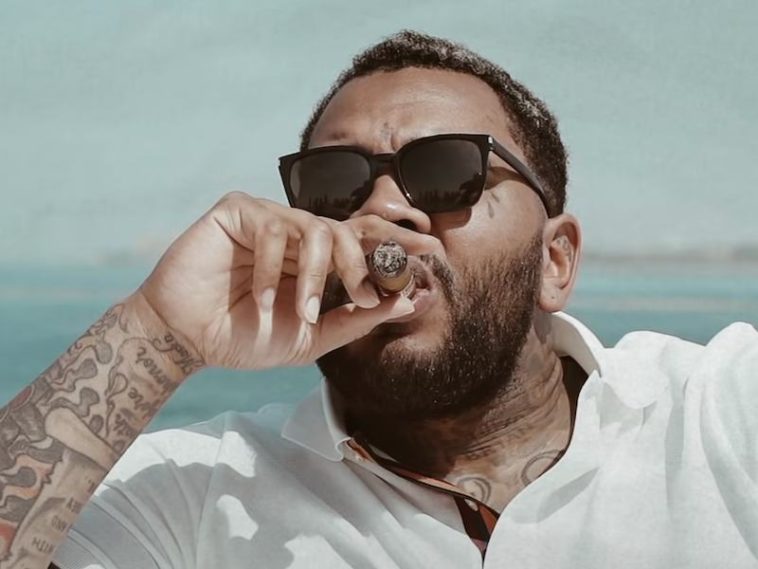 159 Views
Comments Off on Kevin Gates Is Forgiven For Kicking Fan Incident
Kevin Gates Is Forgiven For Kicking Fan
Supporters of Gates made their voice heard online when they compared a recent viral video of Ugandan singer Vinka also kicking a fan during one of her performances. Gates' fans accused the hip-hop community of being too critical of him since Vinka didn't receive the same scrutiny when she kicked a fan.
Kevin Gates got locked up for this
Kevin Gates is All Smiles Seeing @IamVinka kicking A Fan….
I remember Kevin gates was arrested and ridiculed for this same thing
Kevin Gates Defends Kicking Fan
In September 2015, Gates came forward to speak out on the headlines he sparked over kicking a teenage concert attendee.
Eventually, Gates released a song called "TheTruth" and referenced his now-infamous incident.
"Man in the mirror, you way outta order/Go to jail, who gonna look out for your daughter?/All in the news 'bout what happened in Florida/Posted on WorldStar on iPhone recorders/She grabbed my d*ck over and acted, I'm sorry/Two or three times I had already warned her/Edit that part out, I don't like to argue," he raps in the opening bars of the song." ("The Truth")
Game Takes His Hip-Hop Twin Out
In March 2021, West Coast rapper Game showed how to make an out-of-towner feel welcomed. The hip-hop veteran lit up social media with an epic-looking shot of himself linked up with Kevin Gates. The Los Angeles native went to his Instagram page with a must-like pic. The shot features him alongside the Louisiana rapper and a caption reference to them going out to upscale Japanese restaurant NOBU in Malibu based on the pic's location.
"Told twin meet me in Malibu, we gone feast like kings you earrrrd me."
Kevin Gates Blesses His Fans W/ New Mixtape
In February 2021, Gates gifted his followers with some new music while they eagerly awaited his third studio album, Khaza, which has been rumored to be in the works for a while now. The Only The Generals Part II mixtape features 12 tracks and also accompanies a music video version for his, "Puerto Rico Luv" project.
Only The Generals Part 2 mixtape out now #BWA #KevinGates