Grammy-winning rapper Kanye West's life story is worth at least $30 million. New reports claim streaming giant Netflix has dropped big stacks for the rights to a documentary series spanning over 20 years of Yeezy.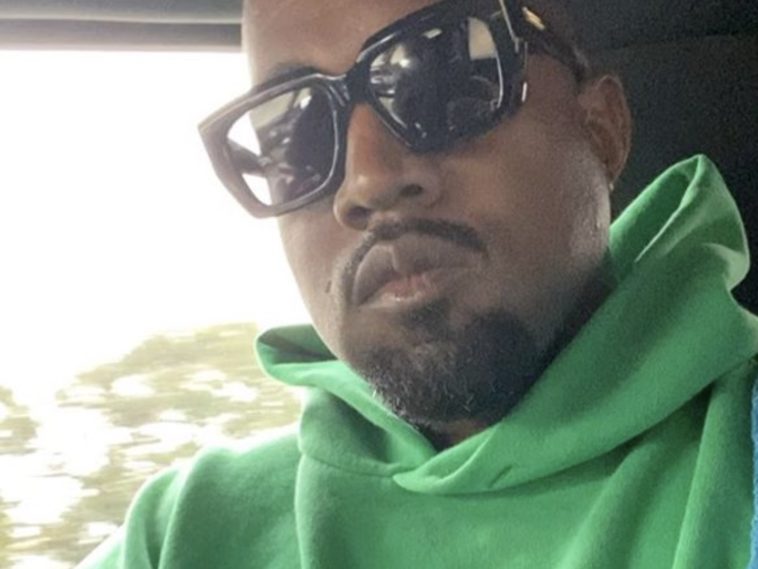 @sohh @sohhdotcom

99 Views
Comments Off on Kanye West's Netflix-Bound After $30 Million Film Deal
Kanye West's Netflix-Bound
According to reports, the multi-part docuseries is going to come packed with all things Kanye. Some elements reportedly include previously unreleased footage of Ye throughout his life.
Billboard, which first reported the news, cites sources putting the price tag at Netflix at $30 million, though a person familiar with the matter tells Variety that that is not an accurate figure. The series is said to include never-before-seen footage of West, and will cover his career in music and fashion, his failed 2020 presidential bid, and the death of his mother, Donda West. (Variety)
While it's uncertain if Kanye is going to land a major payday from the deal, music video directors Coodie & Chike are responsible for the project.
The multi-part docuseries, which does not yet have a title, hails from music video producing duo Clarence "Coodie" Simmons and Chike Ozah, better known as Coodie & Chike, who directed and produced West's 2004 music video "Jesus Walks (Version 3)" and "Through the Wire." The pair have also produced and directed the 2012 ESPN "30 for 30" documentary "Benji," about Benjamin Wilson; music videos for Lupe Fiasco, Erykah Badu and others; and the 2019 documentary on former professional basketball player Stephon Marbury, "A Kid From Coney Island." (Variety)
Kanye West Is Now Worth $6.6B
Kanye West is reportedly worth $6.6 billion. Last April, Forbes estimated his value at $1B. Clearly, he's made some major moves including his Yeezy Gap deal as well as owning Yeezy in general.
The 43-year-old rapper is worth $6.6 billion, a significant increase from the amount that West was reported as being worth back in April 2020 by Forbes, PEOPLE confirms. Led by his sneaker and apparel business Yeezy, which is now in partnership with Adidas AG and Gap Inc., the business [owned by Kanye West] is valued between $3.2 billion and $4.7 billion by UBS Group AG. The value of the new Gap collaboration with Yeezy, which is scheduled to hit stores this summer, "could be worth as much as $970 million of that total," Bloomberg reported, citing a bank estimate. The "Famous" rapper [Kanye West] also has $122 million in cash and stock and $110 million from his music catalog, alongside $1.7 billion in other assets, including estranged wife Kim Kardashian's SKIMS business. (Kardashian filed for divorce in mid-February. The couple share four children: daughters North, 7½, and Chicago, 3, and sons Saint, 5, and Psalm, who will turn 2 in May.) (PEOPLE)
Kanye + Kim Aren't Speaking
The rap boss and his entertainment mogul ex Kim Kardashian are really going their separate ways. New reports have revealed that the two aren't even on speaking terms, never mind sticking out their marriage. Kanye reportedly changed all of his phone numbers and told Kim K that if she needs to contact him, to hit his security's line. Yeezy has cut off all communication from Kim and the Kardashian clan as well.
It sounds like Kim Kardashian and Kanye West are no longer on direct speaking terms as they coparent their children. According to Page Six, Kanye changed his number and as of now, Kim is contacting him through his security team. As a source tells the outlet, "Even before Kim filed for divorce, Kanye changed his numbers and said, 'You can contact me through my security.' (Cosmopolitan)
Kanye West Is Still Working On New Album
Between a high-profile divorce and some major fashion collaborations, fans of Kanye West might be worried that the iconic hitmaker is too busy to drop new music. But there's no need to worry about 'Ye, says G.O.O.D. Music artist CyHi The Prynce. Kanye West's last studio album was 2019's Jesus Is King.
The Grammy winner was set to drop another project last summer, titled Donda, but it was delayed amid Ye run for President, among other things. CyHi The Prynce said in a recent interview that the album is still coming despite Kanye's complicated life outside the booth.
"I know how much he loves his family, so it has to hit you some kind of way. He's just a human being. He's getting through it."