Atlanta rapper Jeezy knows how to hold his ride or die down when she's feeling in the dumps. Jeannie Mai has stepped forward to reveal the way everyone's favorite year round Snowman came through clutch for her.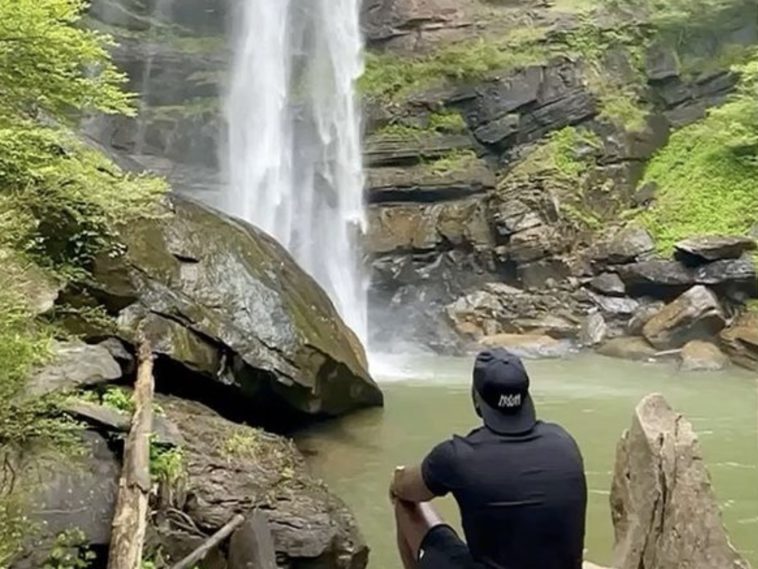 179 Views
Comments Off on Jeezy Goes For Husband Of The Year For His Queen Jeannie Mai
Jeezy Goes For Husband Of The Year
Mai went to her Instagram page to share a snapshot of their marriage goals in action. Jeannie also revealed how Jeezy helped ease major tensions and stress by setting up a quick trip to a peaceful waterfall.
"When your husband knows you need some peace from these past hectic weeks of work🙏Took me on a looong drive, listening to our fave music, to this special spot for me to renew. I am filled with peace, and I'm not even lookin at the waterfall ❤️"
The post sparked a flurry of co-signs and support from entertainers like Cheryl Burke and Christina Milian.
"Love you, sis! Sending you so much love and light ❤️" -Cheryl Burke
"🥲🥲" -Christina Milian
Jeezy's Wife Jeannie Mai Reveals Their Wedding Details
Back in April 2021, Mai reflected on tying the knot with Jeezy. Only a few close friends and family attended their March 27 wedding, which took place in their backyard in Atlanta. Jeannie picked her nude Galia Lahav dress color because it represents the couple's transparency and deep connection. The ceremony itself was full of symbolism, including their custom-designed wedding rings.
"Even the wedding arch, you notice that they weren't flowers. We chose palm leaves, which is very popular in Vietnam. They represent power and eternal life. The Italian ruscus on the other side of it represent humility, which is obviously before God."
Jeezy Shares Emotional Wedding Video
"I found me when I found you Mrs Jenkins… 💍"
The clip sparked a flurry of co-signs and reactions in the comments section.
"❤️❤️❤️❤️" -Monica Denise
"Love this" -Shaun King
"Congratulations 💕" -Emily B
"Get ready Mr Jenkins. You are my reason for life 🌳🤍🌳" -Jeannie Mai
"Conmackulations to you both y'all did dat! ❤️🥂 🤴🏽 👸" -E-40
Jeezy and Jeannie Mai Tie The Knot
Jeannie Mai went to Instagram with a dope wedding shot. She revealed they officially tied the knot in her caption and shared her new legal name.
"You will forever be my 'I Do.' Mrs. Jeannie Mai Jenkins"
The Atlanta rapper really, really, really loves his now-wife. In January 2021, the hip-hop star went to his social media pages to acknowledge his at-the-time fiancée's birthday. The Snowman shared an epic-looking boo'd up shot with Mai. Jeezy takes things even further by dishing on just how special she is to him.
"Happy Birthday to My Queen, My partner in crime and grind, My rock and My best friend 💍 Everyday is your birthday as far I'm concerned 🍾💯🎂"