Rap mogul JAY-Z is no longer head honcho over at streaming giant TIDAL. He's inked a major deal for some major money with a business parter/friend to part ways with complete ownership of TIDAL.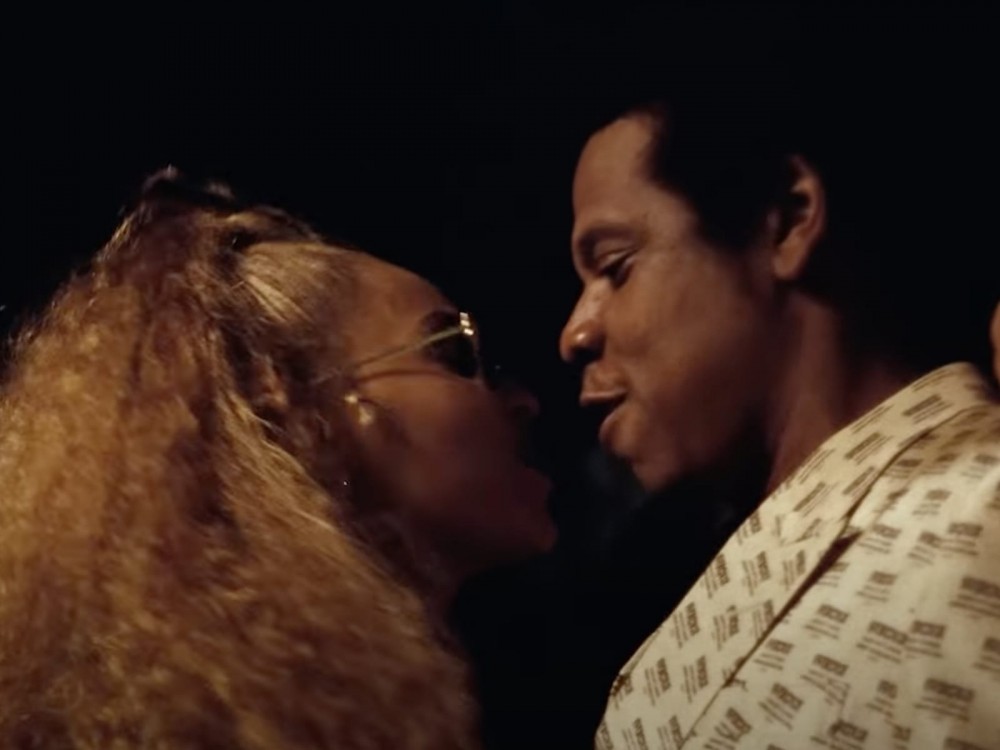 @sohh @sohhdotcom

149 Views
Comments Off on JAY-Z Sells Tidal + Joins Square Board of Directors
JAY-Z Sells TIDAL To Square
Twitter CEO Jack Dorsey and his company Square (a digital payment service) has bought TIDAL for $297 million. While Hov no longer owns the streaming service, he'll move to Square's board of directors. TIDAL's artist owners will continue to co-own the platform, as the second largest group of shareholders.
Upon his well-publicized acquisition of the service in 2015, from the Norwegian company Aspiro, JAY-Z brought aboard artist owners including Kanye West, Nicki Minaj, Madonna, Lil Wayne, J. Cole, Coldplay's Chris Martin, Arcade Fire's Win Butler and Régine Chassagne, Rihanna, Jack White, Daft Punk, and others. Their stakes in the company—and their financial windfalls from the sale—were not made public. (Pitchfork)
JAY-Z + MONOGRAM Look At The Bigger Picture
The hip-hop giant is operating on a higher level, beyond just making money. His cannabis brand, MONOGRAM, is using its new ad campaign to address systemic racism and legislative hypocrisy. A new series of ads from JAY-Z's MONOGRAM cannabis brand take a harsh look at some hypocritical realities of the cannabis business. The ads point out how there are tougher laws targeting marijuana than things like incest and bestiality.
Soon after Shawn Carter, aka Jay-Z, debuted his cannabis brand Monogram last fall, his team came out with a daring campaign that parked billboards alongside borders of states reflecting the legal/illegal divide on recreational cannabis use. Now, the company is out with another provocative push that challenges the hypocrisies of cannabis legislation. The outdoor ads call out laws that ban cannabis-related activities yet don't restrict behaviors many would likely consider questionable or wrong—like bestiality, cannibalism or first-cousin marriage. (AdAge)
In an Instagram post, AdAge shared a look at one of Young Hov's MONOGRAM billboards.
Jay-Z's cannabis brand @monogramcompany is out with new outdoor ads that challenge the hypocrisies of cannabis legislation. 💯 The ads call out laws that ban cannabis-related activities but not bestiality, cannibalism or first-cousin marriage. ‼️
Tinashe Shares Her Love Of Cannabis In MONOGRAM Video
Singer and actress Tinashe recently opened up about her affinity for weed in a February 2021 video for MONOGRAM. In Episode 3 of "High Tales," the BET Awards nominee also talked about how smoking factors into her creative process.
"She's got her creative process down pat. Loosies lit, lights on, vibe set. High Tales is back and one thing is for sure, Tinashe will always find the plug – with or without her back up dancers."
JAY-Z Helps Push Black-Owned Cannabis Companies
JAY is helping out big time. Young Hov has reportedly upped the ante and created a massive fund to help out a very herbal line of Black-owned businesses.
The rapper and entrepreneur says he is motivated by an imbalance in the marijuana business: People of color, who have been disproportionately punished for involvement in the drug where it is illegal, comprise only a small number of those making money from the multibillion-dollar market in legalized pot. (Wall Street Journal)