The daughter of hip-hop icon Eazy-E wants the whole story told. Vixen and musician Ebie Wright is calling out ex-NWA member Ice Cube over not appearing in an upcoming documentary.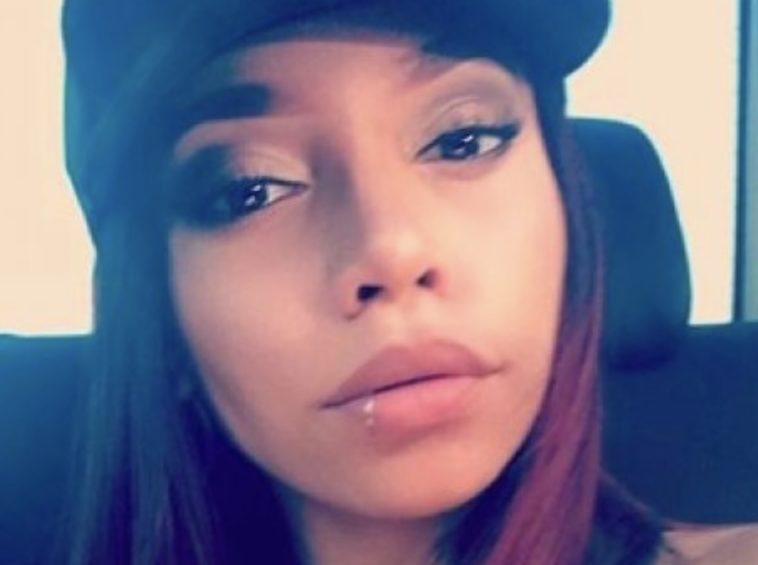 @sohhdotcom

189 Views
Comments Off on Eazy-E's Daughter Publicly Blasts Ice Cube For Going Ghost
Eazy-E's Daughter Publicly Blasts Ice Cube
Ebie Wright says the "It Was A Good Day" rap star is "ducking and dodging" speaking on her father, whom Ice Cube publicly feuded with regarding NWA's split. Ice left the group in 1989, although tensions between the two settled leading up to and after E's 1995 death.
"This thing is going to be incredible. There's so many people that are talking on this about my father and are in support of what I'm doing, and have been there for me. And just have a lot of great things to say about him, and not just even great things, but also just telling their story… what they know, what they've seen, their relationship with my father. How he paved the way for them, opened many doors for them. The only thing I will say honestly, is probably the only person that actually matters to this story I'm telling, who hasn't talked on it so far, I'm just being completely honest … is Ice Cube."
Ice Cube's Robinhood Lawsuit Has A Strange Backstory
The music and Hollywood mogul might just have other things on his mind – he is suing the stock-trading company Robinhood for using the chart-topping MC's image and catchphrase without permission.
Recently, Robinhood posted a blog article that featured a screenshot of Ice Cube from his 2007 movie Are We Done Yet?, with the caption "Correct yourself, before you wreck yourself." Cube's lawsuit claims it gives a false impression that he endorses Robinhood. But on top of that, the rap veteran accuses the company of retaliating against him for being associated with attorney Jeff Kwatinetz, who is involved in some other legal battles with Robinhood.
"In a cynical effort to appeal to a young demographic, Robinhood has engaged celebrity endorsers such as JAY-Z, Nas, and Jared Leto to endorse its products and services. However, in an act of unmitigated gall and transparent retribution, Robinhood and its subsidiary have now used the image and likeness of Ice Cube – without his permission…"
From Yahoo! Finance:
Robinhood "specifically sought to punish and make an example out of Ice Cube," according to the complaint, which alleges violations of federal trademark law as well as California codes and common law governing rights of publicity.
Ice Cube Explains Going Ghost After Donald Trump Drama
Cube was all over the place in the weeks leading up to Election Day 2020, but was pretty quiet in the aftermath of Joe Biden handing Donald Trump an L. The actor/rapper came forward to explain what he'd been up to. The backlash he received from meeting with Trump about doing right by the Black community forced him to fade away.
"I know a lot people been wondering where I've been. I was real active before the election, talking about what's needed, you know, specifically for the Black community. About 10 days or two weeks before the election, I pushed back all the way pretty much until now because I just felt there was a lot of noise, a lot of poison, a lot of people with they own agendas—personal agendas or party agendas—and they really wanted to attack me for what I was doing because it was outside of the line of what they was doing, or what they believed need to be done." (Twitter)
Reaffirming Commitment To Black Community
Ice Cube took a lot of criticism for meeting with Trump prior to the election, but he always said his goal was to help the Black community no matter who is President. With Biden taking over the job, Cube remains committed to the Contract With Black America plan he originally pitched to Trump.
"I didn't run to go work with any campaign. Both campaigns contacted me. Both campaigns wanted to talk to me about the Contract With Black America. One campaign said, 'We love what you have, but let's really dig into after the election.' And one campaign said 'We love what you have, do you mind talking to us about it?' And that's what I did, so I didn't run to nobody." (Ice Cube's Twitter)