Celebrity couple JAY-Z and Beyoncé are not trying to put any pressure on their kids to get into the entertainment world. Even though the Grammy-winning parents have built empires in hip-hop and R&B, JAY revealed in an interview that their three children don't have to follow the same blueprints.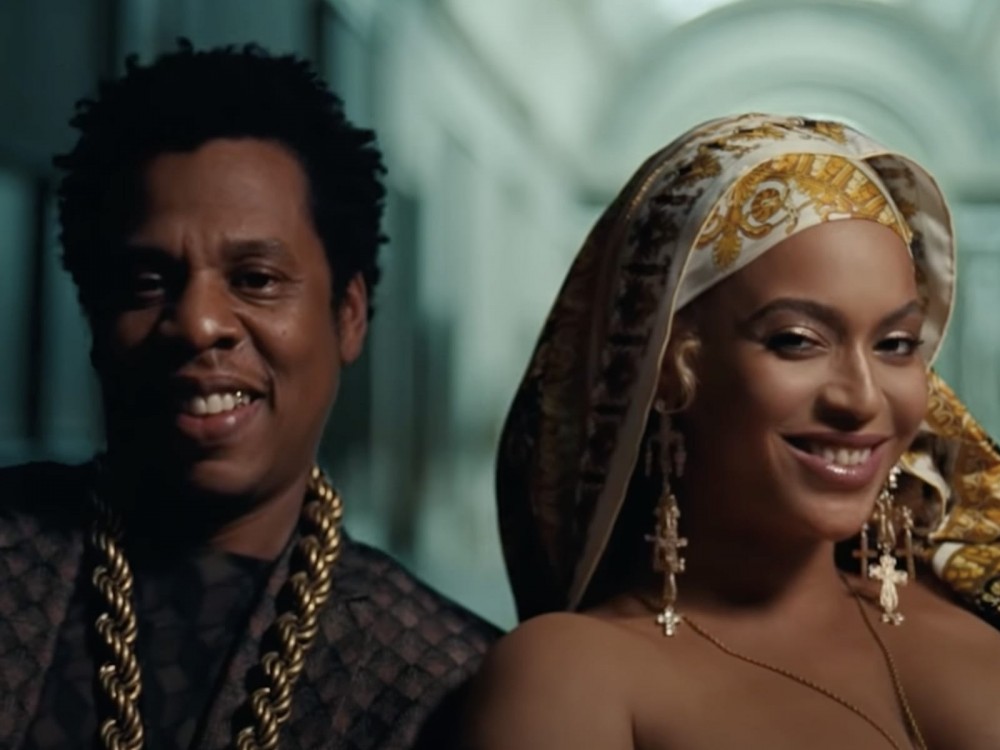 @sohh @sohhdotcom

129 Views
Comments Off on JAY-Z Reveals What Life Blueprint His Kids Will Have
JAY-Z Gives A Glimpse Into His Parenting Goals
JAY-Z told The Sunday Times that the Carters' plan isn't exactly to pass their business(es) down to Blue Ivy, Sir and Rumi when they're old enough. He and Beyoncé want the kids to chart their own paths.
"Feeling loved is the most important thing a child needs, you know? Not 'Here's this business that I'm going to hand over to you, that I'm creating for you.' What if my child doesn't want to be in music or sports? I have no idea, right? But as long as your child feels supported, and feels loved, I think anything is possible.

"[The goal is to] just make sure we provide a loving environment, be very attentive to who they want to be. It's easy for us, as human beings, to want our children to do certain things, but we have no idea. We're just guides."
Beyoncé + JAY-Z Flex Unbreakable Bond
Grammy-winning singer Beyoncé is letting the world a little closer into her personal life. The iconic crooner has come through with a batch of new pics showing her flexing fashion and marriage goals alongside her hubby JAY-Z.
Days prior, Beyoncé showed off donning some stunning fashion forward attire.
JAY-Z's Mom-In-Law Tina Lawson Celebrates
Earlier in the month, Bey's mom Tina Lawson showed the world just how much she cares about her husband Richard Lawson. Along with their marriage anniversary, she acknowledged how long they've been in each other's lives.
"Six years ago today we got married . We celebrated with the Road Dawgs yesterday! (Right) I have known you for 39 years and you have always been an amazing , compassionate , kind, brilliant man . Full of love and Talent and optimism! I have learned a lot from you ! The most important lesson is to not take life and my self so seriously! to be free , to laugh , dance , to be silly sometimes , to be human and unapologetic . Thankyou Baby for contributing to my happiness!❤️I love you more each day Happy Anniversary !! @mrrichardlawson"
Beyoncé Really Loves Her Mom
In May 2020, Queen Bey came forward to acknowledge Tina's greatness. Beyoncé inked a heartfelt Mother's Day message in her honor.
"Dear Mama, I am thankful for every part of you and every second I share with you. Thank you for giving me life and thank you for expanding my consciousness. I would not have been able to do any of what I've done in my life without your strength, your wisdom and your prayers. My biggest goal in life is for my children to feel the love you make us all feel. I appreciate you and thank you with every ounce of admiration and respect. To anyone reading, please thank and appreciate your mom today and everyday. I'm sending all my love and positivity to anyone missing their angel moms today. I love y'all deep. Gang gang gang gang 🥰 and thank you for all the Mother's Day wishes. Sending Big Texas hugs, Mama B🐝" -Beyoncé's Instagram