Louisiana rapper Jack Harlow is in disbelief. He went online to reveal some major co-signs, from some historically good rappers, and share his reaction to their words.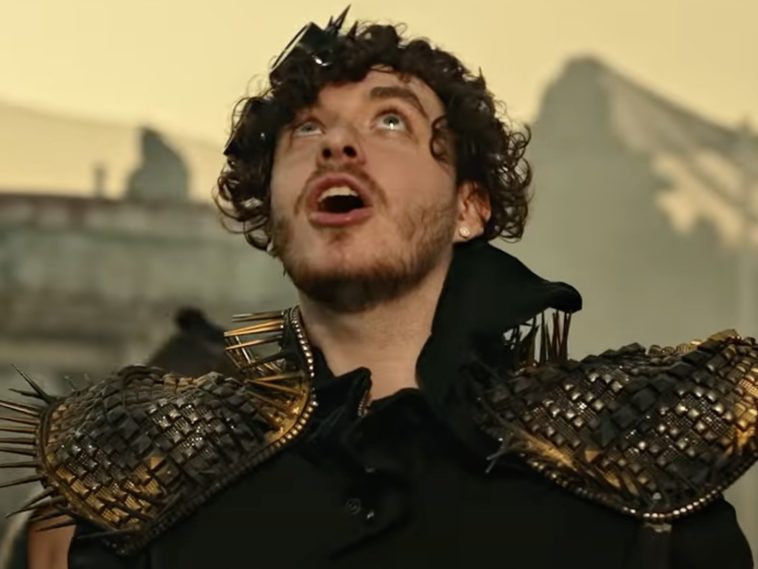 Jack Harlow Reacts To Drake and Kendrick Liking His Childhood Rap Clip

99 Views
Comments Off on Jack Harlow Reacts To Drake + Kendrick Lamar Liking His Childhood Clip
Jack Harlow Reacts To Drake and Kendrick Co-Signs
Jack Harlow took to social media to react to Kendrick Lamar and Drake co-signing him. The rising hip-hop rookie went to his Instagram Story with a shocked reaction to Kendrick liking Harlow's own meme tweet (his first use of the platform in over two years, as well) of him rapping as a child. At the same time, Drake dropped a comment of approval on a post featuring the video on Instagram.
"What the hell" -Jack Harlow
"Hardddddddd" -Drake
"So this is what it takes for the great ones to recognize my work ?" -Jack Harlow
Quavo + Jack Harlow = Hoop Duo
Four of hip-hop's top hoopers will share the court in a 2-on-2 game during the NBA's All-Star Weekend in Atlanta. Southern stalwarts Quavo and Jack Harlow will face 2 Chainz and Lil Baby, and the Migos member predicts his side is getting the W. Quavo (who won MVP of the 2018 NBA All-Star Celebrity Game) thinks he and Jack Harlow (who showed a little bit of his skills in the "Tyler Herro" video) will definitely beat 2 Chainz (who's 6-foot-5 and played college ball) and Lil Baby in Bleacher Report's Open Run game on March 6. Quavo is betting big on himself.
"Those are four good guys on one court — that's gonna be fire. We the best two that's gon' win. You know anyone with me is going to win. Let's get it. I hope they bring their A-game."
Quavo Previews New Migos Album
Quavo Huncho is keeping everybody on their toes. The rap star recently went online with a fire snippet of some new Migos music that's most likely from upcoming album Culture III. Maybe they'll have a Jack Harlow feature!
A snippet of new music from Migos, courtesy of Quavo
Lil Yachty Gets Fans Hyped For New Migos Music
Fellow ATL rapper Lil Yachty is getting everybody hyped. In February 2021, he went online to get emotional with it and let fans know how good the hip-hop trio's next album is. Lil Yachty took to his Twitter last week to show love to the star group.
"Quavo is playing me new migos music and I could cry tears I'm so excited for there next album"