The Internet is jumping the gun. Social media has erupted courtesy of a random #RIPDMX hashtag going viral and immediately igniting hurt and confusion across the digital highway.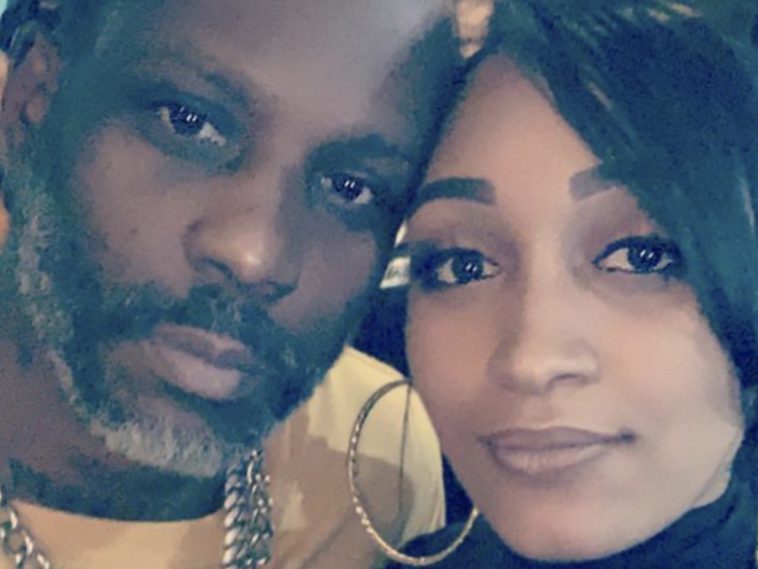 @sohh @sohhdotcom

99 Views
Comments Off on Internet's #RIPDMX Hashtag Creates Sadness + Confusion
Internet's #RIPDMX Hashtag Creates Confusion
Over the past hour, some of the biggest digital platforms including Twitter and Instagram have ignited with a rest in peace hashtag referencing DMX. However, no credible source – most notably his family – has addressed X's latest condition.
Despite this, people have relied on their social media pages to remember X and share their fondest memories of him. However, a portion of people on outlets like Twitter have questioned the #RIPDMX authenticity.
The confusion appears to stem from an original Instagram post which referenced X's brain functioning status and became misinterpreted as a death announcement.
DMX Brain Test Results
According to the latest reports, X has not regained any brain function following his overdose. His family may be forced to decide if withdrawing life support is the best option.
Sources with direct knowledge tell TMZ, the battery of tests performed on X Wednesday showed no improvement in brain activity since he was rushed to the hospital after suffering the OD late Friday night. As we reported, he had little brain function after being deprived of oxygen for nearly half an hour. DMX remains in a coma and, as it was put to us, the test results are "not good." We're told the family has asked X's longtime friend and manager, Steve Rifkind, to fly to New York Friday … another sign that hope is dwindling. (TMZ)
Master P Claims DMX OD Could Have Been Avoided
Music veteran Master P believes the hip-hop industry waits until something bad happens to a rapper before offering love and support. The New Orleans native has called for a union to be made in which artists can be there for each other without something terrible happening first.
"DMX is an icon, and I just hate that we have to wait till something happens to one of these guys, or to one of us, before everybody really starts saying how much they care, and they love you. I mean, we gotta figure out how to prevent that. … Drugs done killed a lot of our great ones, and sent a lot of 'em to prison, and I'm praying for DMX and his family. And I hope that people start celebrating these icons while they're alive, imagine all the stuff we could've prevented for DMX, to help him. I feel like hip-hop need some type of union. The NBA have it. What happens when a guy fall off? After he done sold millions of millions of records—even a female—what happens? … Think about it, the NBA, when they done, they go to SportsCenter, they can sit around—where do hip-hop go? Go back to the hood. There will never be another DMX, he's one of a kind."
Royce Da 5'9 Rips NY Post
Detroit rapper Royce Da 5'9 is beyond big mad. The hip-hop veteran has come forward to single out Big Apple publication New York Post for running a disrespectful story on the hospitalized East Coast rap legend.
The Motown heavyweight went to his Instagram page and didn't hold back on ripping apart the news outlet. Royce shared a snapshot showing the Post's decision to run a story about real estate DMX has lost during his music career.
"Ayeeeoo @nypost ? Why y'all playing with emotional black people right now? Slow news day today? #SarahPaynter shame on you and whoever let this happen… I guess you CAN love an entire culture while you carry disdain for the people in it… That kind of Devil wears Prada with the Nike Nas Exorcisms… That's top tier… 👹"