Hip-hop mogul Ice Cube is facing some heat right now. Reports are a former colleague has stepped forward and claimed the award-winning rap star and actor owes him royalties for uncompensated work.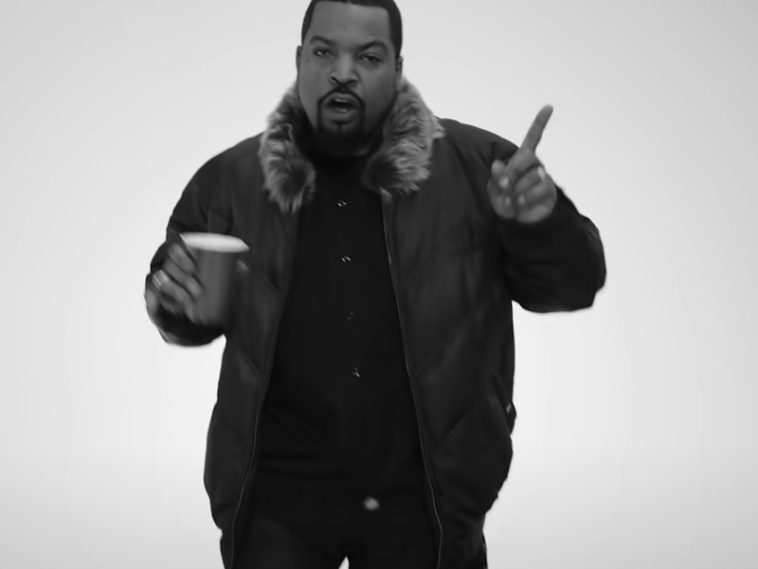 99 Views
Comments Off on Ice Cube's Ex Producer Files Lawsuit For Unpaid Royalties
Ice Cube's Ex Producer Sues
L.A. producer Sir Jinx has accused the West Coast icon of hiding dues he deserves related to music they've worked on together. After recently discovering Ice may owe him funds totaling to around $100,000, Jinx filed a lawsuit against the rap icon.
Producer Sir Jinx just sued Cube for what he claims are unpaid royalties he recently discovered are due to him for production work he provided to IC. If you're not familiar, SJ helped make a bunch of Cube's beats dating as far back as his first album in 1990, "AmeriKKKa's Most Wanted." (TMZ)
Ice Cube's Robinhood Lawsuit Has A Strange Backstory
Last month, Ice had a different kind of lawsuit on his hands, when he filed one against financial services company Robinhood. The lawsuit centered around a blog article posted by Robinhood that featured a screenshot of Ice Cube from his 2007 movie Are We Done Yet?, with the caption "Correct yourself, before you wreck yourself." Cube's lawsuit claimed it gives a false impression that he endorses Robinhood. But on top of that, the rap veteran accuses the company of retaliating against him for being associated with attorney Jeff Kwatinetz, who is involved in some other legal battles with Robinhood.
"In a cynical effort to appeal to a young demographic, Robinhood has engaged celebrity endorsers such as JAY-Z, Nas, and Jared Leto to endorse its products and services. However, in an act of unmitigated gall and transparent retribution, Robinhood and its subsidiary have now used the image and likeness of Ice Cube – without his permission…"
From Yahoo! Finance:
Robinhood "specifically sought to punish and make an example out of Ice Cube," according to the complaint, which alleges violations of federal trademark law as well as California codes and common law governing rights of publicity.
Ice Cube Explains Going Ghost After Donald Trump Drama
In political-related news, in December 2020, Cube was all over the place in the weeks leading up to Election Day 2020, but was pretty quiet in the aftermath of Joe Biden handing Donald Trump an L. The actor/rapper came forward to explain what he'd been up to. The backlash he received from meeting with Trump about doing right by the Black community forced him to fade away.
"I know a lot people been wondering where I've been. I was real active before the election, talking about what's needed, you know, specifically for the Black community. About 10 days or two weeks before the election, I pushed back all the way pretty much until now because I just felt there was a lot of noise, a lot of poison, a lot of people with they own agendas—personal agendas or party agendas—and they really wanted to attack me for what I was doing because it was outside of the line of what they was doing, or what they believed need to be done." (Twitter)
Ice Cube Reaffirms Commitment To Black Community
In early December 2020, Cube made headlines for a new reason when he took a lot of criticism for meeting with departing President Trump prior to the election. With Biden taking over the job, Cube remains committed to the Contract With Black America plan he originally pitched to Trump.
"I didn't run to go work with any campaign. Both campaigns contacted me. Both campaigns wanted to talk to me about the Contract With Black America. One campaign said, 'We love what you have, but let's really dig into after the election.' And one campaign said 'We love what you have, do you mind talking to us about it?' And that's what I did, so I didn't run to nobody." (Ice Cube's Twitter)