West Coast rapper Game is paying homage to a hip-hop legend as he cruises the L.A. streets. The hip-hop star posted a video of himself in the car while appreciating music by New York rapper and his former G-Unit boss 50 Cent.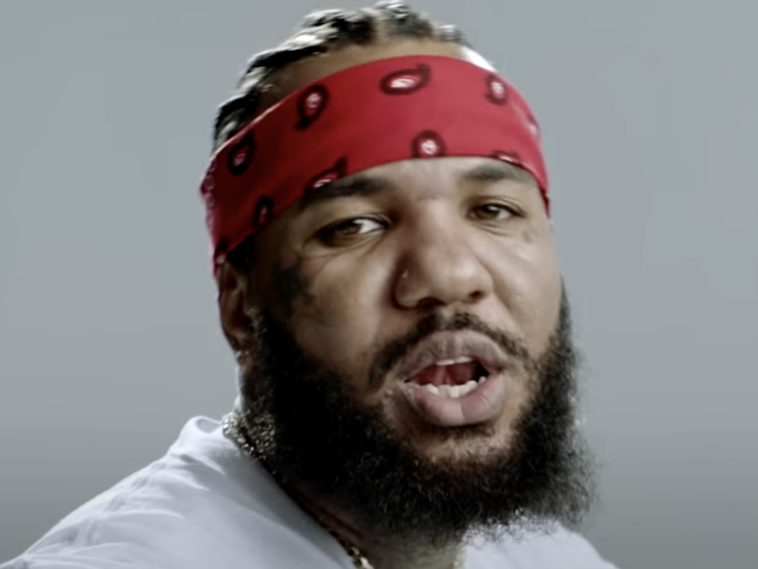 129 Views
Comments Off on Game Shows 50 Cent The Most Respect
Game Shows Respect To 50 Cent
In the video, Game is listening to Fifty's track, "Many Men" while singing along to it. Though the two artists have collaborated in the past, the clip has many fans clamoring for a much-needed reunion and speaking highly of their past work together.
The greatest duo 🔥
YOU KNOW WE ALL HERE FOR IT
Their verzuz is probably coming..
50 Cent References 'Hate It Or Love It'
In July 2020, 50 Cent made his own gesture of appreciation when he went to Instagram with a reference to their 2005 "Hate It or Love It" classic.
"I tend to disturb things without effort. Now i'll say it again, you can love it or hate it the underdog's on Top. #HHHS available where all books are sold. #bransoncognac#lecheminduroi"
Game Adds Lil Baby + Drake To Top 10 List
Earlier this month, Game went to Twitter to recognize other hip-hop greats. While he did acknowledge dead rappers didn't make the list, Game easily overlooked rap greats like Ice Cube and Dr. Dre in a Top 10 best rappers alive rundown.
My top ten best rappers alive list in order (Not including myself) 1. Jay-Z 2. NAS 3. Lil Wayne 4. Eminem 5. Kendrick 6. Snoop Dogg 7. Drake 8. Andre 3000 9. J. Cole 10. Lil Baby (And by the way, I'll go bar for bar with anybody on this list)
Going Way Back W/ Baby Pic
Outside of rap list debates, the Los Angeles native recently hit up Instagram to share a super vintage shot. The pic featured a toddler version of the former G-Unit member sitting on his late dad's lap.
"Having one of those nights you told me about daddy. Watch over me, I miss you 🙏🏾"
The heartfelt post sparked a comments section reaction from Atlanta rapper Killer Mike.
"God bless the dead🕊. God protect the living. 🙏🏾"
In February 2018, Game shared emotional pics from his late dad's funeral service.
"Let's take one last ride daddy."