Chicago rapper G Herbo is naming the city's greats. In a new interview, he revealed who he thought the hip-hop Mount Rushmore of Chi-town should feature.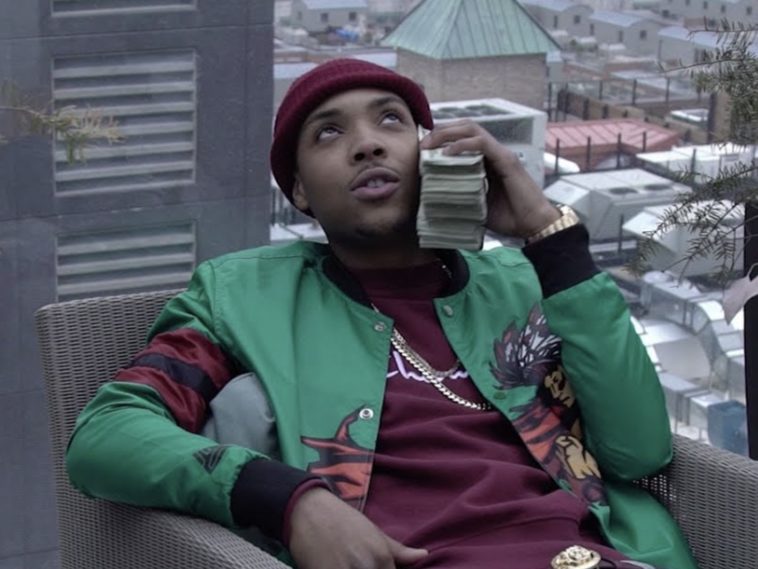 234 Views
Comments Off on G Herbo Names Chicago's Rap Mount Rushmore
G Herbo Names Chicago's Rap Mount Rushmore
Leaving out big names such as Kanye West and Common from the honorable list, Herbo made his picks clear. He named Polo G, Chief Keef, Juice WRLD, Lil Durk, and himself while noting that what they were doing now is different than how rap used to be.
"For Chicago, it'll be Sosa, Durk, Juice WLRD, umm… Polo, and myself…. I feel like what we doing now, it's a little different."
G Herbo Squeezes Daddy Duties Into New Video
Herbo puts so much importance on music and cementing his Mt. Rushmore status that he doesn't always separate family duties from the work grind. The hip-hop heavyweight has come through with the visual treatment to his new "Cold World" single and puts heavy emphasis on his baby boy Yosohn Santana.
Herbo's Yosohn-featured record doesn't just feature Santana on the vocals but also has him stealing the spotlight from G's latest music video.
The intense visual intercuts surreal imagery with moments of raw intensity. Herbo raps to the camera from a barber's chair and behind a diamond-encrusted mask often flanked by a giant ice sculpture of the title, 25. The clip captures the caustic nature of the track as he cuts through the production with one lyrical incision after another. For as ominous as it may be, it notably boasts what may be the most special guest of his entire career—his son Yosohn.
The music video follows his 25 album recently crashing into Billboard's Top 5. It also marked his second straight bow in the Top 10 and biggest debut to date.
Starring on its latest cover, KAZI Magazine went as far as to christen him "Chicago's Street Rap Messiah," and HYPEBEAST dubbed it, "Arguably the rapper's most vulnerable record to date." G Herbo opens up like never before on the record. Complex hailed it as "a confessional album that opens a window into his world at the quarter-century mark." His raps rip deeper, while the hooks hit harder than ever. He's delivered a project that speaks to the struggles of the Windy City and this generation while showing it's possible to build an empire.
G Herbo says Ari Fletcher Had Nothing to Do W/ Being Blocked by Taina Williams
Earlier this summer, Herbo had to deal with some breakup speculation. G appeared in an interview on Atlanta radio station Hot 107.9 and when asked about whether going to his ex girlfriend Ari Fletcher's party was the reason for the blocking incident, he took the time to clear the air.
"…it wasn't an issue. She didn't really feel a way about me going there, know what I mean. It's just the narrative people try to create. She didn't even block me for going there. She had blocked me for sh*t I was trolling her about, me and her talking personally…trust me she didn't really feel a way about that. " ("Posted On The Corner")
Taina Reveals If She Really Split From G Herbo
His current ride or die Taina Williams would politely like the Internet to r-e-l-a-x. Earlier the same week, the hip-hop model came forward to address – and confirm – speculation about unfollowing or even blocking her ride or die G Herbo following an appearance at his former boo's party.
Literally just weeks after welcoming in their son Essex Wright to the world, Taina popped online to put a little clarity into the air. While she confirmed unfollowing rumors, Williams did acknowledge she's still with him despite a mini-fallout.
"😂😂😂 … That's still my man he just blocked .. nothing to see here 🥰"
Speculation ultimately developed after Herbo showed up at Fletcher's party this past weekend for her birthday bash. Despite Fletcher being in a committed relationship with hip-hop boyfriend Moneybagg Yo, it didn't stop people from speculating this is what sparked a rift between Williams and G.