Hip-hop star Future is featured on 42 Dugg's upcoming album Free Dem Boyz, and it sounds like on that album the Atlanta native takes a free shot at ex-girlfriend Lori Harvey. A snippet of a song has leaked in which Future name-drops Lori's famous father, Steve Harvey, while dissing her.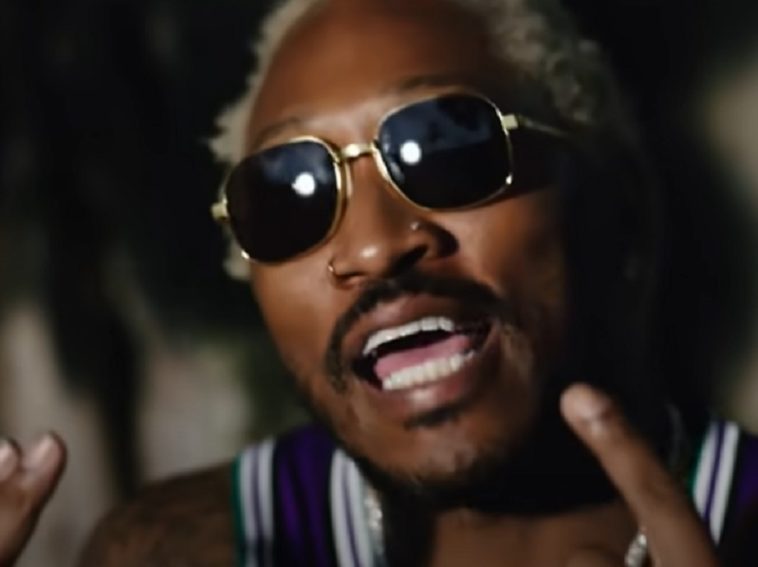 169 Views
Comments Off on Future Fires Shots At Lori Harvey On New Song
Future Brings Lyrical Heat To Lori Harvey
Ahead of Friday's release of 42 Dugg's new album, a snippet leaked of a song the Detroit rapper has featuring Future. One line from Future that got everyone's attention was the obvious dig he took at his ex (and Michael B. Jordan's current) girl, Lori Harvey.
"Tell Steve Harvey I don't want her"
Steve Harvey Apparently Can't Stand Future
The "Family Feud" host suggested recently that Hollywood actor Michael B. Jordan is the first one of his daughter Lori's boyfriends to get his approval. Asked if he approved of Lori's past boyfriends — which includes Future, Diddy and Trey Songz — Steve said, "Nothing ever. Ever. Pure hatred."
Steve Likes Lori Harvey's Current Boyfriend
In an appearance on Ellen, Steve Harvey admitted he tried to dislike Michael B. Jordan, but it just didn't work. The comedy king said he can't find anything wrong with the Creed star.
"You know, I have tried not to like him. I have tried to find something wrong with him that I could dig in and go, 'cause I done got rid of all of them. All of them. Some of them that snuck in the back door on me and lasted a lot longer than I wanted it to. This guy is such a good guy, man. He is one of the nicest guys, man. I've met his father. I've set up with him, we've talked for hours. I just can't find nothin' wrong with him."
Pops Can't Give MBJ The 'Sexiest' Crown
Steve Harvey could potentially become the father-in-law of Michael B. Jordan. The veteran performer was asked about MBJ being voted "Sexiest Man Alive" by PEOPLE magazine.
Steve: "Let's be clear about something: He is a nice guy, but he is not the 'Sexiest Man Alive' to me. At all."

Kimmel: "Who is the sexiest man alive, to you?"

Steve: "Me! All these people I'm paying for? If that ain't sexy, what is?"