Hip-hop legend DMX put the Ruff Ryders on the map. The management company turned record label was one of the biggest brands in the music industry during the late-1990s and early-2000s, and DMX was the dog at the head of the pack. Upon the news of Earl Simmons' death on Thursday, his former labelmates went to social media to show that it's still Ruff Ryders 4 Life.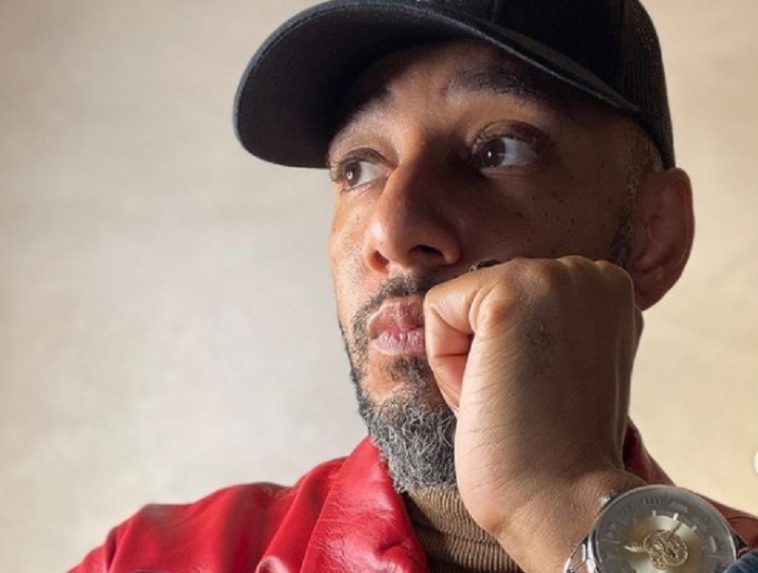 @sohh @sohhdotcom

109 Views
Comments Off on Swizz Beatz, Eve + The Ruff Ryders React To DMX's Death
DMX Honored By The Ruff Ryders Family
If DMX was the voice of the Ruff Ryders, Swizz Beatz was the sound. The award-winning producer and VERZUZ co-creator was among the Ruff Ryders alums who went to Instagram to honor their fallen comrade, along with rapper/actress Eve, and Styles P from The LOX.
"I'm truly beyond devastated !!!!!! But I'm so happy my brother is no longer in pain . I watched him take everyone's pain and make it his own 🙏🏽 I send my love and support to his entire family 🙏🏽 My brother we will never let them forget your name and you will live forever F.A.M.E🌹 Long live King DMX THE GREAT AKAmy brother 4 Life Earl Simmons 🕊🕊🕊🕊🕊🕊 Damn Dog"

(Swizz Beatz)
"#mydog X I know that you are in the place of peace you deserve.
I will be forever grateful to have known you. You were one of the most special people I have ever met. Full of Humour,talent,wisdom and love and most of all loyalty.
This world has lost a REAL ONE but the heavens have gained an ANGEL.
May you Rest 🙏🏾🕊💔😔 #rip#dmx#ruffrydersfamily"

(Eve)
DOG N**** WHAT!!!
Rest easy see you on the other side!!! . You was a legend before you made it and will remain one !!!The world will miss you but the town gonna ride like you still here !! Energy never dies …🙏🏾✊🏽🐕

(Styles P)
DMX Has Passed Away At 50
The family of the "Ruff Ryder's Anthem" hitmaker has confirmed his passing. He was surrounded by family at White Plains Hospital after being on life support for several days.
"We are deeply saddened to announce today that our loved one, DMX, birth name of Earl Simmons, passed away at 50-years-old at White Plains Hospital with his family by his side after being placed on life support for the past few days. Earl was a warrior who fought till the very end. He loved his family with all of his heart and we cherish the times we spent with him. Earl's music inspired countless fans across the world and his iconic legacy will live on forever. We appreciate all of the love and support during this incredibly difficult time. Please respect our privacy as we grieve the loss of our brother, father, uncle and the man the world knew as DMX. We will share information about his memorial service once details are finalized."
DMX's Manager Speaks After #RIPDMX
Last night Former Ruff Ryders leader's manager stepped up to simmer down the Internet. Steve Rifkind came forward to address the Internet going into a frenzy over #RIPDMX causing mass confusion and sadness. However, today the news is tragically true.
As of late Thursday night, the rapper's manager and close friend Steve Rifkind told TMZ … his condition has not changed. However, sources close to his family tell us, X's mother, Arnett Simmons, his fiancée, Desiree Lindstrom, his ex-wife, Tashera Simmons and his baby mama, Yadira Borrego, along with his children, have become a tight-knit group over the last week while praying for improvement. (TMZ)
Steve had also issued a video statement to ask fans to stop pushing the #RIPDMX messages across social media.
"Hey everybody, please stop with posting these rumors. DMX is still alive. Yes, he is on life support but please, it's not helping anybody by having them see these false rumors. Let the family relax for a night. You will be hearing the statement from the family sometime tomorrow. I've been with DMX for the past three years so the only thing I ask is stop with the rumors. He is still alive and he is on life support. Thank-you."
Internet's #RIPDMX Hashtag Creates Confusion
Last night, some of the biggest digital platforms including Twitter and Instagram ignited with a rest in peace hashtag referencing DMX. The confusion appeared to stem from an original Instagram post which referenced X's brain functioning status and became misinterpreted as a death announcement.