New York radio icon Funk Flex is giving major props where it's needed. The hip-hop personality has come forward to dish out a huge salute to The LOX and Dipset for putting together an unforgettable Verzuz battle.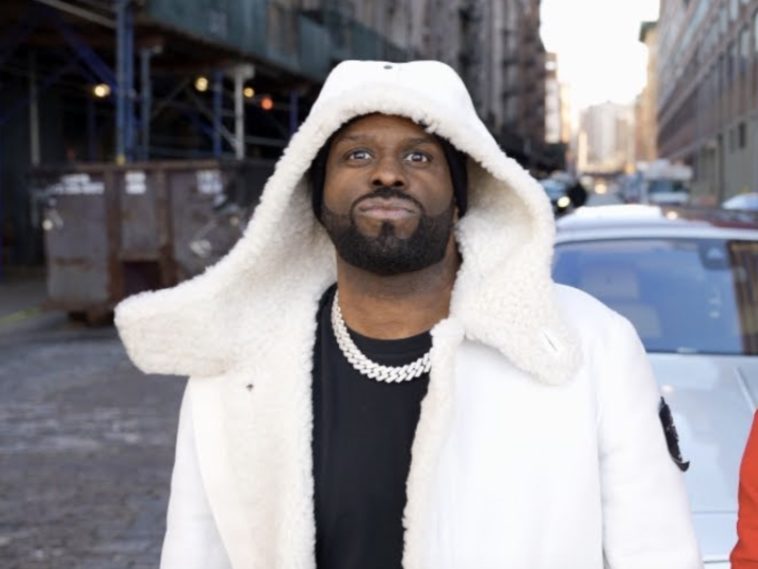 149 Views
Comments Off on Funk Flex Names 3 Rap Groups Responsible For Being NY's Backbone
Funk Flex Names 3 Rap Groups Keeping NY Standing
The hip-hop veteran hit up his Instagram page and gave LOX the edge of Dipset following Tuesday's bout. But even more importantly, Flex credited the rap crews and Queens, New York's G-Unit for holding down the Big Apple to the fullest.
"To see raw hip hop on this scale be appreciated was amazing! Lox ,Dipset and Gunit are the backbone on NYC 3 man group! @technicianthedj was super key on his timing and experience! @jadakiss swagger and confidence was Unmatched! @jimjonescapo x @stylesp gram talk leading up was cranking! 2 GREAT PRESENTATIONS FROM 2 OF THE BEST GROUPS EVER!!! THE LOX PRESENTED THE CRAFT BETTER!"
Hip-Hop Won The Verzuz
Coincidentally, G-Unit's Lloyd Banks went to Twitter to voice his opinion on the faceoff's victory. He let followers know he thought it was amazing for hip-hop as a whole.
"Amazing night for hip hop"
50 Cent Has Picked A Winner
G-Unit boss 50 Cent knows it was a Verzuz to remember. The hip-hop veteran has also come forward to take sides in who won between Big Apple rap crews The LOX and Dipset – but he was a little more specific than .
Fifty hit up his Instagram page with a hilarious fake headline suggesting LOX's Jadakiss murdered the entire Dipset. In another post, 50 acknowledged Jada, Styles P and Sheek Louch turned out victorious against the Diplomats.
"D*mn they are working this sh*t LOL … @jadakiss The LOX smoked @mr_camron DIPSET last night. LOL took his pink sh*t!"
Tyler, the Creator Reveals Jadakiss Crush
During Tuesday night's epic Verzuz, Odd Future leader Tyler, the Creator commented with all praise for Jadakiss' voice control and confidence on the main platform. He also noted Jada aged well, later going on Twitter to reaffirm his dope performance.
"pause i think i gotta crush on jadakiss that n*gga confidence and voice control is crazy and he aged well wheesh"
"JADAKISS SKIN IS SO NICE."
"jadakiss mvp wow"
Jadakiss was one of the inspirations behind Tyler's breakthrough single "Yonkers" – released in 2011. Fellow Cali rapper Vince Staples spoke on it with the former Odd Future leader in a 2016 interview.
"I remember when you made that fuc*ing beat, and it was Jadakiss. You put on a fuc*ing beanie and started rapping like Jadakiss for like two hours."