New York rapper Cam'ron's mom is looking to properly honor Throwback Thursday. Fredericka Giles (affectionately known as Mom'ron), posted an old picture of what appears to be the hip-hop star with ex-White House intern Monica Lewinsky social media.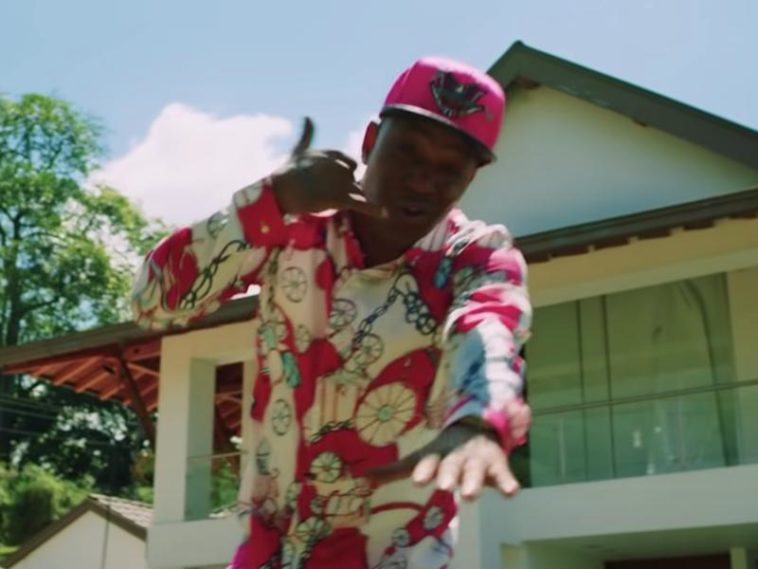 129 Views
Comments Off on Mom'ron remembers Cam'ron hanging w/ Monica Lewinsky
Cam'ron's Mom Remembers Monica Lewinsky
In the photo, Cam'ron and Monica are seen sitting cozy beside one another. Fredericka revealed in the post caption that the picture was taken in 2002 at a nightclub opening. The pic brought back memories for followers of Cam'ron's "Leave Me Alone Pt. 2" where he references Lewinsky in the lyrics, "I spend days on Kawasakis, Nights with Lewinsky."
Cam'ron + Amber Rose Flex Dipset Goals
In April 2021, Killa Cam went to his Instagram page to unload some epic pics on his own. The shots feature him and hip-hop model Amber Rose hanging out. Cam pointed out that Amber was notably donning some signature Dipset clothing.
"It's a lot going on in this pic so I'll explain 1. Me (flee) in that @flee.farms pink camo (available soon) 2. Amber Rose in that Dipset X poster boys clothing collab (coming soon) 3. Amber Rose getting that PinkhorsePower for @ae4president (let me know how is goes y'all, I'm sure it'll be a rodeo lol) 🐎🐎"
Muva Rose also went to her Instagram page to share the same pics. She also joked about securing a new performance enhancement treatment for her boyfriend and son's father Alexander "AE" Edwards.
"Thank you @mr_camron for the @pinkhorsepower me and @ae4president finna get it crackin tonight 🥰💦👅"
Cam also hit up her Instagram section to acknowledge the epic moment.
"No Thank you.. much love 🙏🏾 🐎🦅"
Cam'ron Previews New Fire
Last month, Killa took a break from selfies and shared a super intense sneak preview of new music he has on deck. Cam took things a step further by announcing it's officially a 'Camdemic' and hinted at an Independence Day pack coming.
"…."Me and @sugadugga1988 making that before the month is up, another 50k nigga before the sun come up, a spare $8500 to fix ya mother butt" 🤷🏽‍♂️ @officialheatmakerz #Camdemic July 4"
The epic post sparked a flurry of co-signs and reactions from Dipset's Jim Jones and Brooklyn Nets superstar Kevin Durant.
"🔥🔥🔥" -Kevin Durant
"Work" -Jim Jones
"Ok Killa!!" -Official Heatmakerz
Cam Reveals Why He'll Block Anyone
Outside of music, the Dipset boss recently issued a video statement explaining why he had no problem getting people banned from his social media pages. Cam also encouraged people not to feel bad about hitting the block button.
"Let me tell y'all something about blocking people. Because I got at least, minimum 200,000 blocked people, minimum. At least, it may be even more than that. Don't ever feel bad about blocking somebody. It's your page, it's your sh*t. Sometimes people are too opinionated with your sh*t. You get what I'm saying?"
Cam went a little deeper and compared how social media is like having people over at your house and complaining.
"Somebody come into your house and be like, 'Yo I don't like your curtains.' Okay, cool, you don't like my curtains – 'I don't really like the furniture.' Well then get the f*ck out. Get the f*ck out. You don't like the curtains – why are you here? You don't like a bunch of sh*t but you still in here. It's crazy. You know what I do? I let a wild comment stay there for a while and then I block everybody that liked the comment. If a negative comment be there, I'll let that sit and everybody that like the comment, I'll block their a** too. It's your house, kick them the f*ck out."