Spike Lee is set to direct a new documentary about Colin Kaepernick that aims to capture the story of the former NFL quarterback and activist. Here are four things that Spike Lee can bring to the documentary that Ava DuVernay's "Colin In Black and White" failed to address.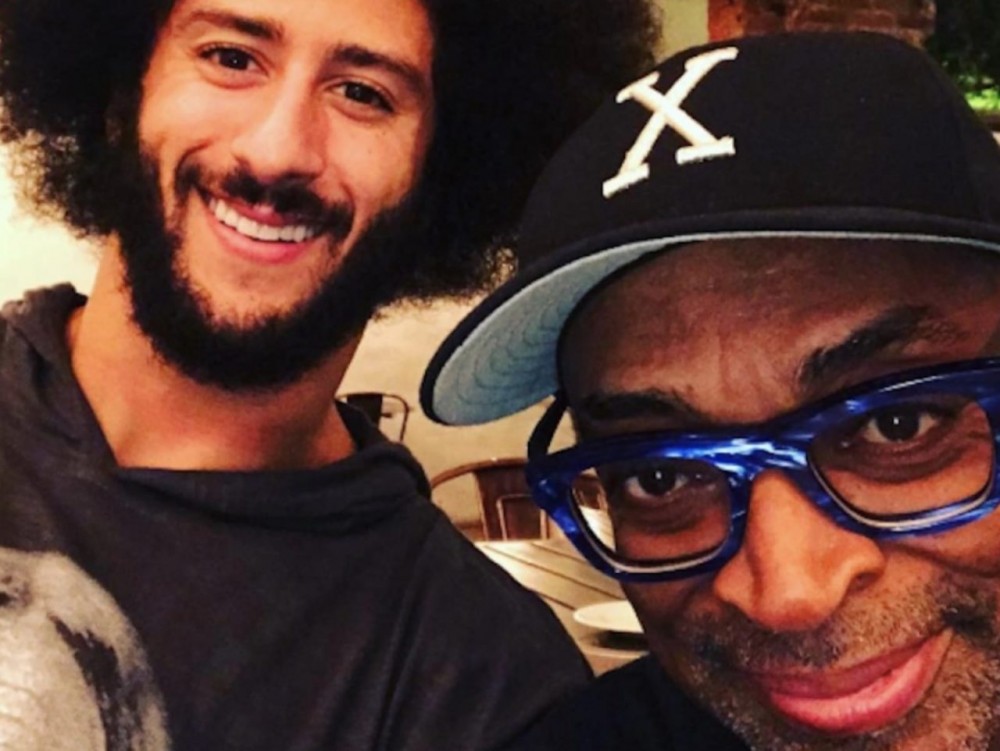 146 Views
Comments Off on Four Things Spike Lee's New Documentary On Colin Kaepernick Should Cover That Ava Duvernay's Netflix Film Missed
Spike Lee Set To Direct Documentary On Colin Kaepernick
Duvernay's "Colin In Black And White" focused on his childhood and stopped just before college. The Spike Lee documentary will likely come in where Duvernay left off and focus on the rest of his groundbreaking life story through today.
Here are four key moments we expect to see in  Spike's yet-to-be-titled biopic:
1. The NFL's problematic history with Black quarterbacks and racial disparities
This will be in addition to revealing the treatment Black athletes receive in juxtaposition to their white counterparts.  In the Duvernay doc, Kaepernick compared the NFL's draft process to a slave auction.
2. Kaepernick's athletic successes
Focus should be put on Colin's successes as one of the few Black quarterbacks in the league, including his record-breaking win in the NFC Championship, and his leadership in bringing the 49ers to the Super Bowl back in 2013.
3. The kneeling in protest
Retired Army Green Beret Nate Boyer convinced Colin Kaepernick that "taking a knee" was both a historically appropriate and respectful way to show his support for social justice and police reform. That one act brought the league to a standstill and gained global attention.
4. Protest feedback
The transition and feedback Kaepernick received after his protest should be covered, alongside the impact Kaepernick made in sports and the Black community.
Antonio Brown Leaves The NFL
Antonio Brown quit playing for the Buccaneers after taking his jersey off and leaving the field.
Former Buccaneers wide-receiver Antonio Brown was cut for abruptly quitting on the team in the 3rd quarter of this weekend's game with the New York Jets. Brown parlayed the attention-grabbing moment to set the stage for his rap music debut with a new song – "Pit, Not The Palace.
Discrimination In The NFL
The NFL was sued for discrimination in the hiring process by coach Brian Flores.
NFL coach Brian Flores has filed a racial discrimination lawsuit against the NFL, the Miami Dolphins, the New York Giants, and the Denver Broncos. Flores spoke out for the first time in an interview with CBS Mornings on Wednesday.