Former Bad Boy Records star Black Rob has social media concerned. The hip-hop veteran has come forward to speak out on the late DMX while also showing signs of going through his health issues.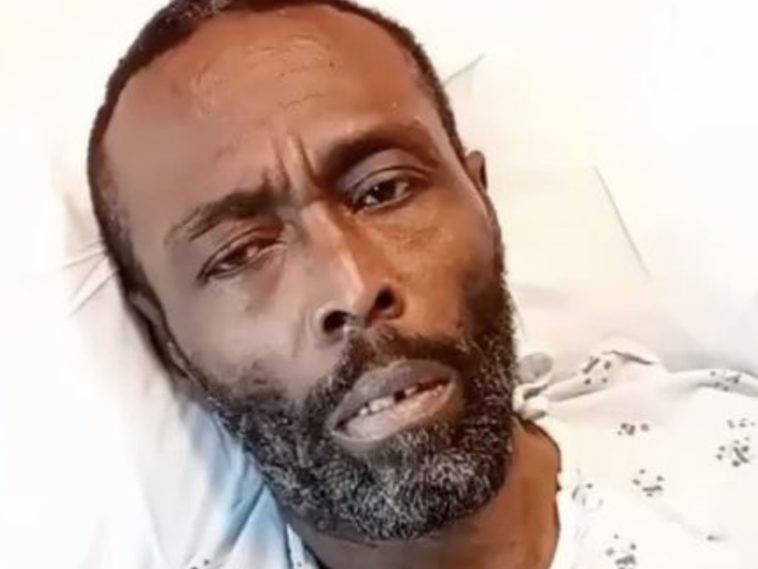 @sohh @sohhdotcom

129 Views
Comments Off on Ex-Bad Boy Black Rob Remembers DMX From Hospital Bed
Ex-Bad Boy Black Rob Remembers DMX
New footage is circulating online showing Rob from a bed and speaking on dealing with a pain but not explaining what it is. BR then takes a few moments to dish his thoughts on X.
"What's going on? I don't know what the pain is, the pain is crazy. It's helping me out though but it's making me realize I gotta lot to go on, man. Ah man. Woo. I feel everything about X – big love to X, man."
Busta Rhymes Shares Emotional DMX Video
Hours prior, Brooklyn rap heavyweight Busta Rhymes went to Instagram with a clip of himself and X prior to his death. The special moment featured X and Busta embracing one another.
"I hate this but I'm at peace with it because you are finally at peace King. I love you Eternally X. For infinity lifetimes I will forever love you Big bro. Rest Easy Beloved. Rest."
DMX Honored By The Ruff Ryders Family
If DMX was the voice of the Ruff Ryders, Swizz Beatz was the sound. The award-winning producer and VERZUZ co-creator was among the Ruff Ryders alums who went to Instagram to honor their fallen comrade, along with rapper/actress Eve, and Styles P from The LOX.
"I'm truly beyond devastated !!!!!! But I'm so happy my brother is no longer in pain . I watched him take everyone's pain and make it his own 🙏🏽 I send my love and support to his entire family 🙏🏽 My brother we will never let them forget your name and you will live forever F.A.M.E🌹 Long live King DMX THE GREAT AKAmy brother 4 Life Earl Simmons 🕊🕊🕊🕊🕊🕊 Damn Dog" -Swizz Beatz
"#mydog X I know that you are in the place of peace you deserve.
I will be forever grateful to have known you. You were one of the most special people I have ever met. Full of Humour,talent,wisdom and love and most of all loyalty. This world has lost a REAL ONE but the heavens have gained an ANGEL.
May you Rest 🙏🏾🕊💔😔 #rip#dmx#ruffrydersfamily" -Eve
"DOG N**** WHAT!!! Rest easy see you on the other side!!! . You was a legend before you made it and will remain one !!!The world will miss you but the town gonna ride like you still here !! Energy never dies …🙏🏾✊🏽🐕" -Styles P
Hip-Hop Loses A Legend At 50
The family of the "Ruff Ryder's Anthem" hitmaker confirmed his passing. X was surrounded by loved ones at White Plains Hospital after being on life support for several days.
"We are deeply saddened to announce today that our loved one, DMX, birth name of Earl Simmons, passed away at 50-years-old at White Plains Hospital with his family by his side after being placed on life support for the past few days. Earl was a warrior who fought till the very end. He loved his family with all of his heart and we cherish the times we spent with him. Earl's music inspired countless fans across the world and his iconic legacy will live on forever. We appreciate all of the love and support during this incredibly difficult time. Please respect our privacy as we grieve the loss of our brother, father, uncle and the man the world knew as DMX. We will share information about his memorial service once details are finalized."