Atlanta rap star Young Thug is making sure his crew becomes the soundtrack to everyone's spring goals. The hip-hop superstar has announced a new Slime Language II album drops in the coming days.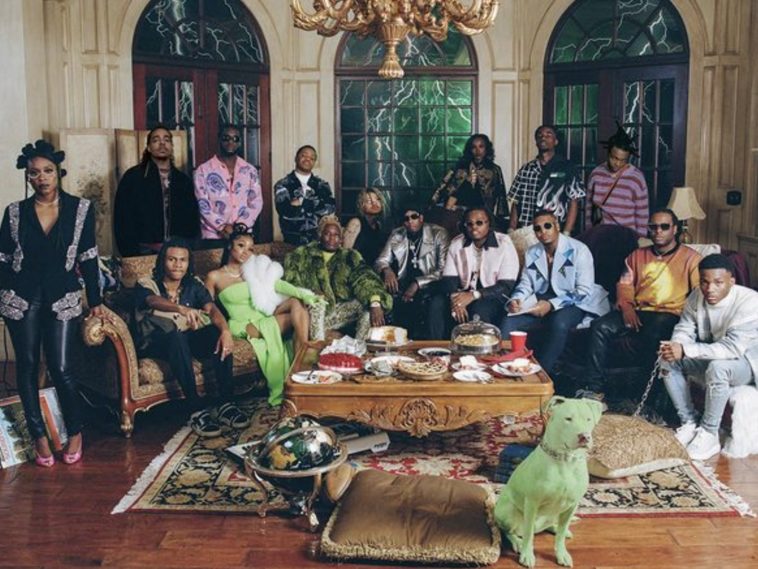 @sohh @sohhdotcom

129 Views
Comments Off on Young Thug's New Compilation Album Drops This Week
Young Thug's New Compilation Album
Thugger went to his Instagram page to break the news to followers. Slim shared the project's presumed cover art which even features a green dog.
"4/16 THE ALBUM"
The follow-up to 2018's Slime Language received a co-sign from hip-hop artist and singer 6lack in the comments section.
"🐍🐍🐍" -6lack
Young Thug Hits Studio W/ Lil Wayne
Recently, Thug sparked headlines after linking up with a true rap icon. Footage went viral showing Young and Young Money boss Lil Wayne in a recording studio.
Putting T.I. In Exclusive Company
Thug paid homage to the "King Of The South" in January 2021 when he gifted fellow native and hip-hop icon T.I. a rare customized watch. Pressed by T.I., he promised he had a similar gift for Andre 3000, which could be an olive branch after their recent mini-controversy.
T.I. posted a video on Instagram of himself receiving the rare watch from Young Thug. There are apparently only 50 of these watches in the world, and Young Thug is giving them away to 50 people he loves.
"Just touched down back in the city & Maaaaan y'all look what My lil Brudda @thuggerthugger1 just did fa me … F*ckin Speechless. First Time EVER‼️ Truly appreciate it Kidddd"
A Gift For Andre 3000
Thugger was flamed by the Internet in late 2020 for being disrespectful toward another Atlanta legend, Andre 3000 from OutKast. When Young Thug gifted T.I. his watch, Tip made sure Thug had one for Andre as well, perhaps to mend fences.