"Love & Hip Hop" star Erica Mena has no problem showing her estranged husband Safaree Samuels, all of her exes and pretty much anyone in the world what they're missing out on courtesy of some new, jaw-dropping modeling pics.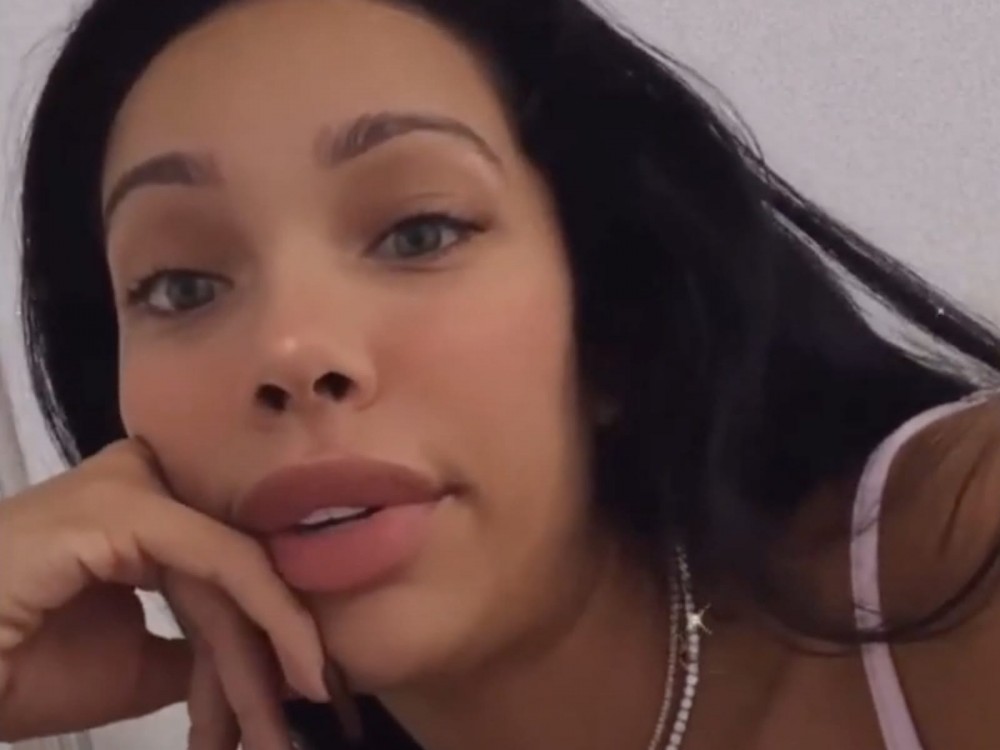 @sohh @sohhdotcom

159 Views
Comments Off on Erica Mena Shows Safaree What He's Missing Out On
Erica Mena Shows Safaree What He's Missing
Mena went to her Instagram page with her eye-opening pics. One shot even references her preference for luxury and pricey living with a subtle message possibly referencing her marriage status.
"It's cheaper to keep her, Not Me. 💯 @thecrownedlady"
Erica Mena Has Had Enough Online Advice
Earlier in the week, Erica Mena went to Twitter to shut down everybody trying to tell her what to do, whether intentionally harmful or not. The mother of two said she didn't need the advice and vowed to always put her kids first.
"I don't run to y'all about my marriage issues so please save the engery on giving me advice. I know what's what. I do what's best. And if I'm not the best version of myself for whatever reason that isn't fair to my kids. MY KIDS come before every and anything."
The OnlyFans Subscribers Increases
EM recently laughed all the way to the bank following her publicized spat with estranged husband Safaree Samuels. The hip-hop model announced a mega surge in her premium OnlyFans subscribers and called out unnamed digital haters by acknowledging their negative coverage only fattened her pockets.
"2k new subscribers on my only fans. You shady ass bloggers do understand that putting my only fans content out there only helps Me make more money in my sleep right?"
Erica Mena Destroys Safaree's Image
Earlier in the winter, Mena went to her Twitter page with some since-deleted tweets. She ripped apart Safaree for relying on social media to handle his personal feelings and agreed with his initial comment about their marriage being a bad move.
"Since you always run to social media like a little girl I might as well join in. I absolutely agree with you on this. You are the most selfish, vain and inconsiderate person. And not just with me but your only daughter!"
"Out of RESPECT for my daughter and to honor my growth as a woman. I'm going to get back to doing what I do best. Make money and be only about my business. Entertaining social media with my issues isn't my thing."
Prior to these tweets, Safaree shocked the Internet by completely bodying the concept of marriage.
"I mean this from the bottom of my heart getting married was 1 of my BIGGEST mistakes and it will never happen again. I'm walking away before I End up in jail over some dumb sh*t. Nobody is worth my freedom!!!"