Comedy veteran Eddie Murphy is spilling all the details. The iconic actor recently spoke on his upcoming Coming 2 America film and dropped a huge shocker about its cast.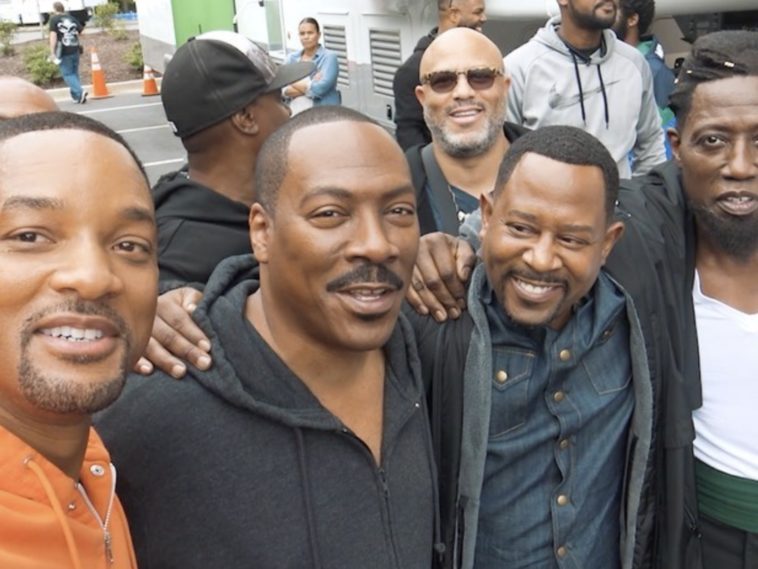 @sohh @sohhdotcom

109 Views
Comments Off on Eddie Murphy Says 'Coming 2 America' Had To Have At Least One White Person Cast
Eddie Murphy Speaks On 'Coming 2 America'
Eddie Murphy paid a visit to Jimmy Kimmel with fellow Hollywood star Arsenio Hall to speak on the movie, which comes out March 5, among other things. He noted how it had to have at least one white person cast and dished out some other information about the movie, getting everybody that much more excited.
Nas' Brand Reveals Coming 2 America Collection
On the verge of the highly-anticipated release of Eddie Murphy's Coming 2 America movie sequel, the iconic performer has teamed up with rap legend Nas to drop some apparel inspired by the comedy classic. Hstry, the apparel brand founded by Queens native Nas, is commemorating the March 5 release of Coming 2 America with a line of sweats, hats, pants and more made to rep Zamunda to Queens.
"I've been a huge fan since the original movie came out in 1988. Our brand is all about celebrating history, with an emphasis on Black history, African history and royalty. With this collab we aimed to capture that royal essence of Zamunda while representing the street style of Queens NY to the world." (Nas)
Coming 2 America Is Coming Soon
Pandemic-related theater closures didn't stop Eddie Murphy's long-awaited Coming 2 America sequel. The film was sold by Paramount Pictures to Amazon Studios for a reported $125 million.
Coming 2 America was slated to release in Dec. 2020, but was pushed back to March 2021.
The Internet Used Eddie Murphy To Troll Tory Lanez
The Internet was having way, way, way too much fun at Tory Lanez and Meg Thee Stallion's expense. The alleged shooting incident involving the two rap stars inspired roasting and non-stop savage memes.
"Kylie in the cut 🤦🏽‍♂️😭" -Hip Hop Memes Daily's Instagram