New York rapper DreamDoll is adding a few more zeroes to her bank account. The hip-hop star has come forward to formally announce joining forces with record label empire Warner Bros.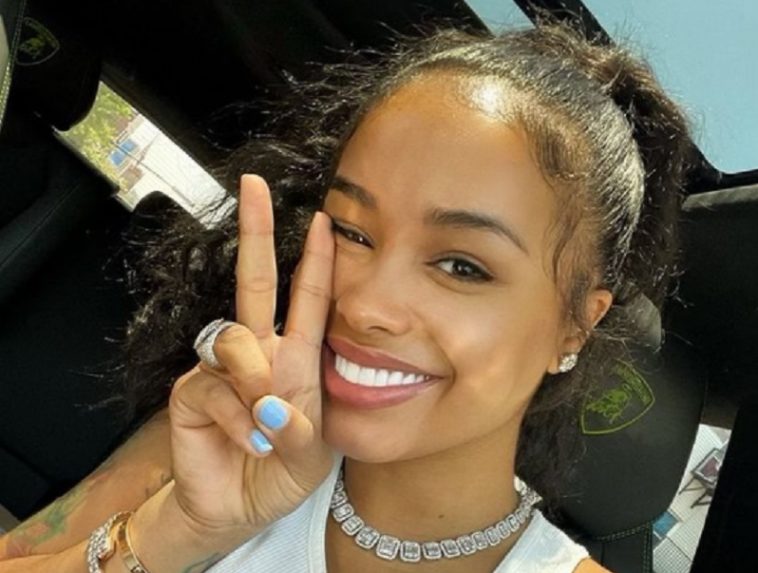 119 Views
Comments Off on DreamDoll's Warner Bros. Signing Has Hip-Hop Celebrating
DreamDoll's Warner Bros. Signing Activated
DD went to her Instagram page to break the major news to fans. She shared a slideshow of pics and clips revealing the power move.
"Yesterday's price is NOT today's price‼️ @warnerrecords it's up"
The massive announcement ignited a ton of positive reactions. Everyone from vixen Ari Fletcher to City Girls' JT celebrated the signing.
"🔥🔥🔥🔥🔥🔥" -Ari Fletcher

"Congratulations 👏🏾" -JT

"Congrats!!!!!!" -Lil Yachty

"Congratulations gang 💚" -Asian Doll

"Welcome! 🥳" -Erica Banks
Dream Doll Announces She's Bisexual
A few months ago, DD dropped some personal news on the first day of Pride Month, announcing she is bisexual. A lot of fans might not have noticed the announcement, given that it was in the caption on series of pics showing DreamDoll naked on top of a painted horse.
"Happy Pride Month 🌈🏳️‍🌈 I'm proud to announce that im Bisexual 💕"
Kehlani Comes Out As Gay … Again?
R&B singer Kehlani is being true to herself. She went to social media recently to tell the world that she is lesbian, confirming what she had already kind of revealed not long before.
"I am gay-gay-gay-gay-gay. But now my thing is, right, when I want to have these heart-to-hearts with my family and my friends and I'm like, 'Guys, I finally know that I'm gay, like I'm gay-gay.' And they're like, 'We know…'"
Kehlani Seemingly Came Out Already
Before her official coming out, Kehlani dropped a bomb on fans when she seemingly confirmed that she was lesbian during an Instagram Live with a friend. Following Lani's confession, her friend, photographer Jamie-Lee B said, "Bomb drop." Fans responded with supportive messages through comments and a slew of flattering requests for her to date them.
"Wanna know what's new about me? I finally know I'm a lesbian."