City Girls' JT has the Internet watching her Twitter fingers. The hip-hop star is catching heat courtesy of throwback tweets resurfacing across the Internet and taking direct aim at Young Money's Nicki Minaj.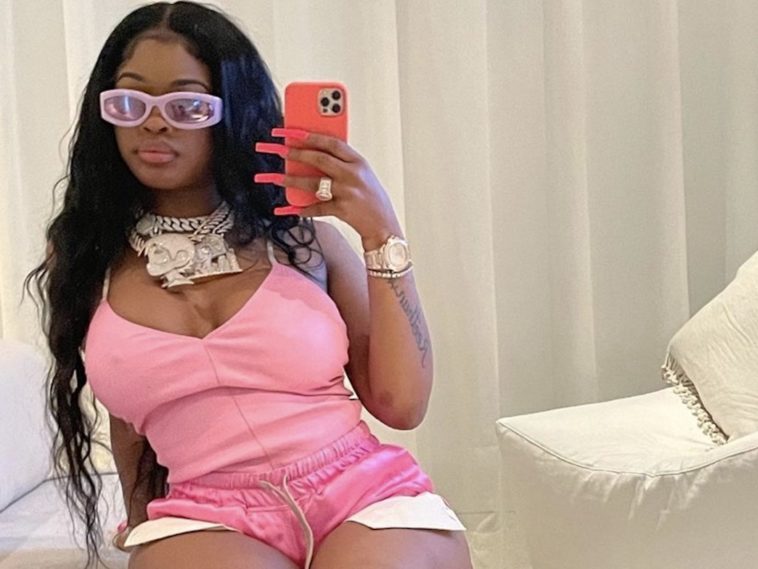 99 Views
Comments Off on City Girls' JT Takes Big Shots At Nicki Minaj In Old Tweets
City Girls' JT Takes Big Shots In Old Tweets
Over the past few hours, tweets have reemerged to the masses. They point out why there could be some low-key tension between Nicki and the City Girls.
"I just don't like Nicki she feel she really run sh*t h** please I want cardi to take completely over push that b*tch to the back. Nicki overly happy on IG Beyoncé not saying nothing, chill out girl. the song good tho but calm down!"
City Girls' Yung Miami even went to her Twitter page to reach out to Nicki. She asked Minaj to take her off an Instagram block list.
"Can you unblock me on Instagram @NICKIMINAJ ?"
G Herbo calls Nicki Minaj the best
This week, Chicago rapper G Herbo went to his Instagram page to dish on his love for Minaj. Herbo even credited Nicki for helping pave the way for him to become a great.
"@nickiminaj GAVE ME MY FIRST BIG SHOT PUT ME ON THAT STAGE WITH HER & I AIN'T LOOKED BACK SINCE! LOVE YOU 4 EVER EVER!! 👸🐐"
Drake + Lil Wayne help Nicki Minaj's return
Following mounted anticipation and speculation about what Nicki would drop at midnight Thursday, she came through with her unforgettable audio gem. The re-release Beam Me Up Scotty features Young Money's Lil Wayne and Drake on a song called "Seeing Green" while also premiering new tunes like her teased "Fractions" anthem.
Nicki Minaj has delivered the first-ever streaming release of her 2009 mixtape Beam Me Up Scotty. She's also included some new songs on the mixtape, including a track called "Seeing Green" featuring Drake and Lil Wayne. It also includes a new song called "Fractions" and her remix of Skillibeng's "Crocodile Teeth." During an Instagram Live session prior to the mixtape and new songs' streaming release, Minaj revealed that a new album is "coming soon." (Pitchfork)
Nicki Minaj goes topless in newest tease
Earlier in the week, the Queens native returned to Instagram with an eye-opening slideshow of pics. The shots featured her only rocking a hat and underwear while promising to go onto IG Live an hour before dropping new audio fire.
"New 🎶 @ MIDNIGHT ⚔️ Going LIVE @ 11PM EST. DON'T MISS IT."