Somebody put in a call to Ice Cube, Snoop Dogg, Game and Kendrick Lamar. It may come as news to them that Drakeo The Ruler is the best rapper alive to come out of California.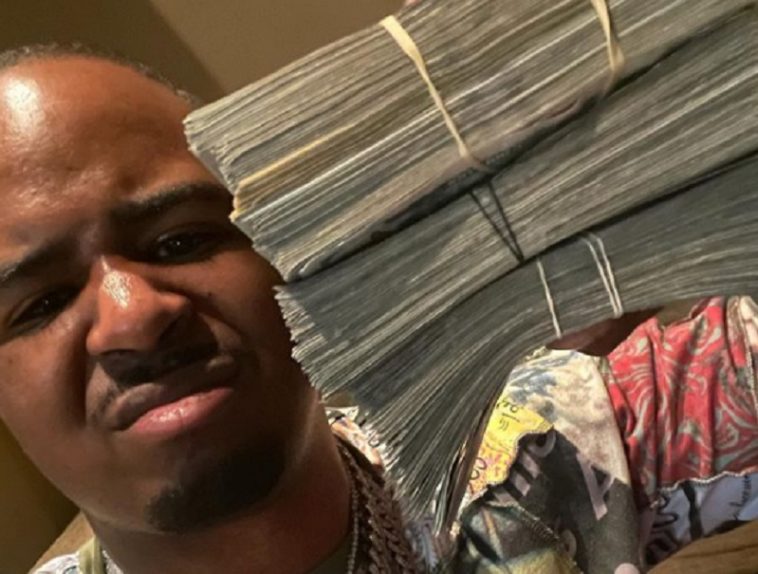 @sohh @sohhdotcom

169 Views
Comments Off on Drakeo The Ruler Proclaims Himself Best California Rapper After Drake Collab
Drakeo The Ruler Makes A Bold Claim
The L.A. mixtape assassin Drakeo The Ruler doesn't have the fame of some other West Coast icons, but he's saying it with his chest that he's the best of the bunch. Drakeo recently dropped his latest offering, The Truth Hurts, which features a cameo from hip-hop superstar Drake.
"I AM THE BEST RAPPER ALIVE TO EVER COME OUT OF CALIFORNIA AND ITS NOT UP FOR DEBATE !!! FUCC WHOEVER FEEL SOME TYPE OF WAY"
"AINT NO N*GGA BEEN MORE INFLUENTIAL THAN MAN AND BEEN SUCESSFULL"
"WORD PLAY , WORK ETHIC , STREET SHÌT , FASHION WHATEVER ALL THE SHIT N*GGAS DOING NOW I BEEN DOIN !!"
Game Crowns Himself King Of The West
Cali rap veteran Game isn't just claiming his home state — he's claiming the whole West Coast as his domain. The former G-Unit soldier believes he put the entire region on his back after his classic The Documentary dropped in 2005.
"I held the west down for 10 years dolo when I dropped."
Game Says He's The King Of Compton
Recently, Game went as far as to say that he was better than Top Dawg Entertainment star and Pulitzer Prize winner Kendrick Lamar. He let it be known the city of Compton was his and that while it was all love to Kenny, he's the best rapper and is down to prove it.
"Can't nobody in Compton outrap Game. Can't nobody in Compton out-rap me. Kendrick my n-gga. Kendrick doing his sh-t. I love that n-gga to death. I flew past Kendrick when that n-gga was on foot in a Range Rover and showed him how to do this sh-t. Don't play. Don't play with Game name. Compton, n-gga. Hardest n-gga in Compton, rapping, lyricist, me. Any n-gga that say any different, I'll body him and any n-gga he f-ck with."
Snoop, Cube, 40 + Short Form A West Coast Supergroup
A virtual Mount Rushmore of West Coast rap legends joined forces in 2020 to create a supergroup. Snoop Dogg, Ice Cube, E-40 and Too $hort have come together to form a fearsome hip-hop foursome that might be dropping their first project in 2021.
Los Angeles natives Snoop and Ice Cube linked up with Bay Area ballers E-40 and Too $hort earlier this year while everyone was quarantined. Short said they've already made 25 songs and will make their official debut next year.