Toronto rap star Drake is making a passionate Los Angeles Lakers fan out of his son Adonis. The father-of-one had all eyes on him when he brought his mini-me to the Staples Center as his plus-one.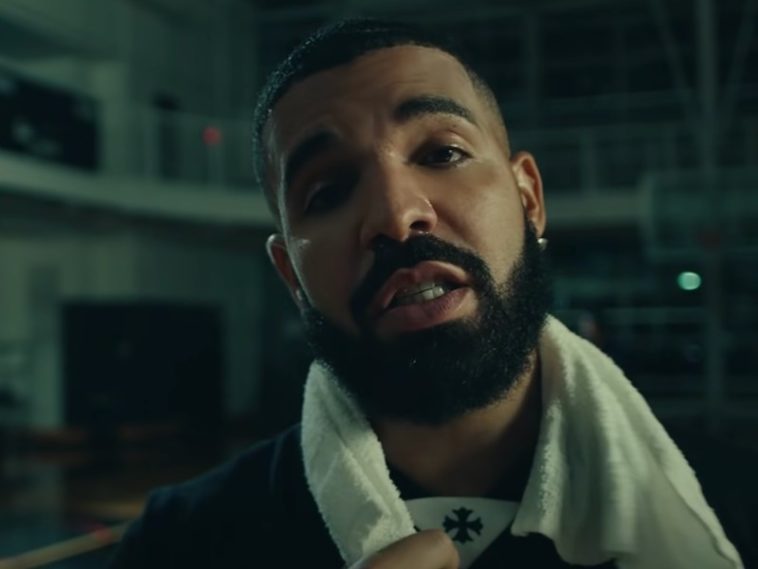 189 Views
Comments Off on Drake Brings Special Guest As Plus One To Huge Lakers Game
6 God Has A Night Out W/ Adonis
Last night, Champagne Papi treated his baby boy to an outing to witness LeBron James' Lakers face off against the Phoenix Suns. Following the event, Drizzy posted some beyond adorable Instagram Story snapshots of Adonis so focused on the game he'd put any diehard fan to shame.
OVO Sound boss Drake came through with his super adorable mini-me to Thursday night's possible elimination game featuring the Los Angeles Lakers versus the Phoenix Sun. Drizzy went to his Instagram Story with some must-see shots. One pic features them looking GQ'd up with Adonis donning a LeBron James jersey while Drizzy is shown rocking a wool sweater-looking hoodie. Another pic shows Adonis' super cute eyes as he stares up from their luxury placed seats. Unfortunately, the Lakers loss the game and were eliminated from the NBA playoffs.
OVO Shares Adonis' Epic Reaction
In May 2021, Aubrey Graham hit up Instagram with some must-see footage. In the video, Drizzy Jr. was shown watching highlights of LeBron James from his Miami Heat days and one move made Adonis lose it in awe.
"OMG 😱"
Adonis Pays Respect
In April 2021, Drizzy shared a must-see pic of his mini-me. The 6 God's post also featured the late Kobe Bryant's retired Los Angeles Lakers numbers hanging up while Adonis pointed upward at them.
"😇"
6 Man Falls Back On Cannabis Investment
In other Drizzly-related news, the rap heavyweight has parted ways as an investor from Canadian cannabis company Canopy Growth Corp. The hip-hop icon's partnership with the firm over a year ago, when they planned a joint venture with Drake's own "More Life Growth Co."
More than a year after announcing a partnership with musician Drake, Canadian cannabis producer Canopy Growth Corp. has ended the relationship. Canopy terminated a joint venture with Drake's More Life Growth Co. to sell cannabis in the Canadian and global markets in March, citing the company's regulatory filings. (Bloomberg)