West Coast rapper Doja Cat did the opposite of modern day with her "Say So" Grammys Awards performance. The hip-hop entertainer pulled through for Sunday night's event with a super futuristic-looking set.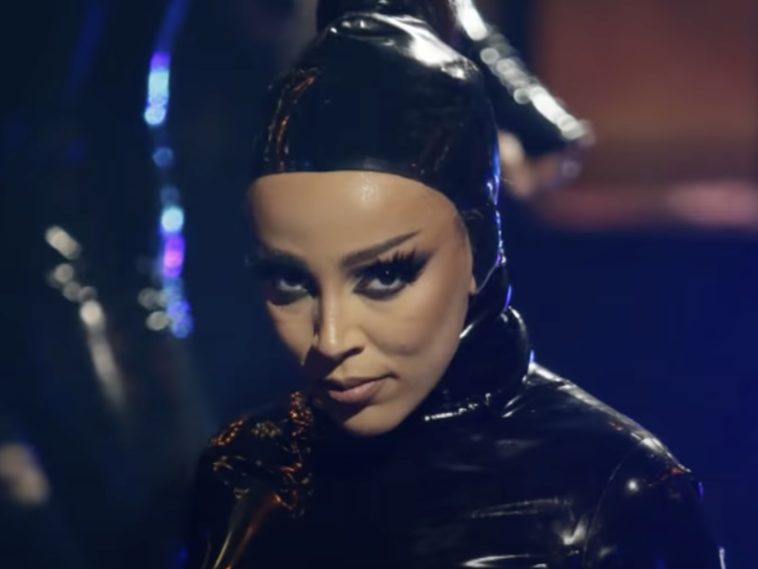 @sohh @sohhdotcom

109 Views
Comments Off on Doja Cat Bodies 'Say So' Grammys Set W/ Futuristic Look
Doja Cat Bodies 'Say So' Grammys Performance
During her must-see set, Doja went the extra mile by making sure people would remember the performance for years to come. The most striking element came from her rocking an alien cyborg fit.
Doja Cat and her dancers themed themselves after aliens coming down from another planet, surrounded by blue laser lights. (Doja's dancers also, appropriately, wore cat ears on top of their Covid-safe helmets and face shields.) (Rolling Stone)
Doja Cat's Grammys Fits
Throughout the night, Doja pulled through with some stunning looks. Along with an eye-opening "Say So" outfit, Cat donned a flashy outfit on the red carpet.
"Grammys 2021 🐾"
Doja Cat Talks About Her Grammys Fit
DC also made sure to dish on the motivation behind her Grammys gear. Ahead of her performance, Cat talked about wanting to look different at the awards show.
"I'm just really excited about this because I like something that's like kind of out there," she said of the look during the Live from E!: Grammy Awards pre-show. "I feel like I've been pretty toned down lately, but this is like something I've always wanted to do." The artist said it didn't take long to pick her outfit for the show. After laying her eyes on the eclectic dress, she knew it was the one for her. "There's a couple things that I saw and I was like 'Maybe not that' and then I saw this and there's this little detail on the jacket that's a cat claw, and I feel like that is…what I want — like this is what I want to be," she said. (People)
The Big Nominations
Heading into the awards show, Cat snagged three nominations including Record of the Year for "Say So."
"Say So" was nominated for record of the year and best pop solo performance at this year's ceremony. Doja Cat was up for best new artist. (Billboard)