Hip-hop veteran DJ Khaled is turning up today. July 19 will always hold a special place in his heart as the day when he dropped a studio classic packed with unforgettable songs.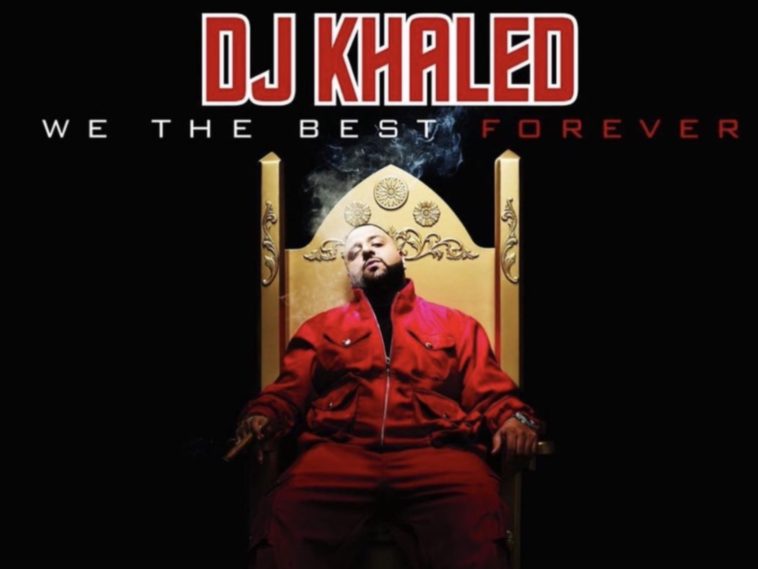 129 Views
Comments Off on DJ Khaled Dropped A Rap Classic 10 Years Ago Today
DJ Khaled Dropped A Rap Classic 10 Years Ago Today
We The Best Forever came out on this day in 2011. The album was groundbreaking for Khaled, and featured songs like "I'm On One" and "Legendary".
The tracklist was fire, as were the features. Chris Brown, Ludacris, Jeezy, Lil Wayne, T-Pain and more got guest appearances on the project.
DJ Khaled Introduces Cannabis Grooming Line
It's sometimes deeper than music these days. We The Best CEO is sharing his love of cannabis in a new way. A few weeks ago, the hip-hop veteran introduced a cannabis-infused men's grooming line named BLESSWELL.
Khaled partnered with a major CBD company, Endexx Corporation, to launch his new grooming line. The collection is said to feature a variety of body, beard, and face products infused with 300mg CBD.
Music mogul, business guru, and GRAMMY® Award-winning artist DJ Khaled, in partnership with Endexx Corporation, debuts BLESSWELL, a new CBD-infused men's grooming line. The sustainably sourced collection features 100% U.S. grown and processed hemp products that focus on a more natural approach to achieving the healthiest hair and skin, which is essential for a man to feel at his prime. (Entertainment Rocks)
DJ Khaled Gets Emotional Over Going No. 1
Recently, the Miami hitmaker unloaded non-stop celebration posts across his Instagram page about the crazy success of his newest project. Khaled geeked out over going to the top spot with the biggest selling album in the country.
"KHALEDKHALED ALBUM DEBUT #1 ON @billboard! BILLBOARD BILLI !!!! #1 ALBUM IN THE COUNTRY!🤲🏽"
The project reportedly sold nearly 100,000 copies to secure the top spot.
DJ Khaled has lived up to his catchphrase and dropped "Anotha One" with his star-studded Khaled Khaled (We The Best/Epic). Aided by some of music's hottest acts, including Drake, Lil Baby, Post Malone, H.E.R., Justin Bieber and Jay-Z, Khaled opens at #1 on the HITS Top 50 chart with 95k. (HITS Daily Double)
In celebration of the accomplishment, Khaled vowed to drop his "Let It Go" music video featuring pop superstar Justin Bieber and 21 Savage.
"GREAT MORNING!!!!! FANLUV Let's go GOLFING 🏌️‍♂️ ,thank you for making #KHALEDKHALED the #1 #album in the country @billboard !! let's celebrate this #1!! Letting that #LETITGO video Go 🎥🤯 12 PM ET! Tell a friend, bring a friend! @justinbieber @21savage lets go!! @youtubemusic @vevo 🎥🍿🔥🔥🔥"
Fat Joe Celebrates DJ Khaled Going No. 1
Prior to that, Khaled's longtime friend Fat Joe did more than a cameo, Joe publicly acknowledged Khaled's achievements. The New York native went to his social media pages to celebrate his success.
"And ANOTHER ONE @djkhaled congrats my brother you #1"