Dreamville's J. Cole didn't hold back on his The Off-Season album. One standout song from the project references a rumored 2013 altercation between himself and music icon Diddy.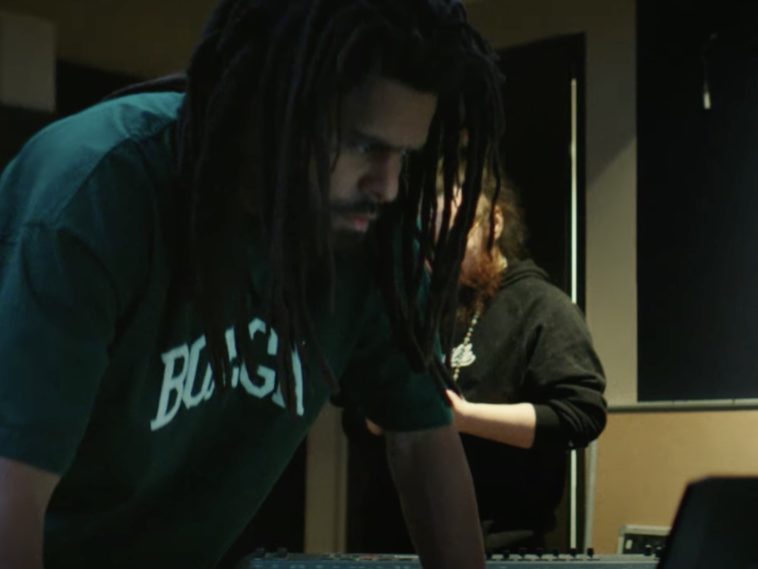 119 Views
Comments Off on Diddy really took hands from J. Cole over Kendrick Lamar
Diddy really took hands from J. Cole
On Cole's "Let Go Of My Hand," he clearly name-drops Diddy and doesn't hold back on what went down 8 years ago. Coincidentally, Puff Daddy's also featured on the same record.
On "Let Go Of My Hand," J. Cole raps, "My last scrap was with Puff Daddy, who would've thought it? / I bought that n**** album in seventh grade and played it so much / You would've thought my favorite rapper was Puff." This, of course, confirms a rumored fight that Cole had with Diddy at an after-party event for the MTV VMAs. Diddy himself appears on the outro of the song to deliver one of his signature prayers, "Lord, please guide our steps / Watch us, cover us / So that every move we make is in alignment with your will." (UPROXX)
Although Cole doesn't get into it, the cause of the fight has always been Jermaine coming to the defense of longtime friend Kendrick Lamar against Diddy.
While the cause of the fight was never confirmed, rumor has it that it started when Diddy, who was heavily intoxicated, began an argument with Kendrick Lamar at the party about his infamous "Control" verse and the TDE rapper's claim that he was the "King of New York." Diddy eventually tried to pour a drink on Kendrick, an action that upset Cole, a close friend of Kendrick. As a result, Cole allegedly took it upon himself to fight Diddy for trying to douse Kendrick, which led to their respective crews going at it. Nearly eight years later, it's good to see that they've patched things up. (UPROXX)
Twitter reacts to J. Cole's must-hear song
Social media didn't resist and caved into explosive reactions. Most people couldn't get over Jermaine spilling all the tea on the 2013 incident.
"I can't lie this J Cole's album is pretty good nothing really sounds forced but the streets need the Diddy and J Cole fight to leak."
Comes to terms with retiring from rap
Recent headlines might have you believe J. Cole is attempting to juggle full-time careers in both music and basketball. But the Dreamville boss could actually be retiring from his day job sooner than later. Around the same time it was announced that Cole will be joining a pro basketball league in Africa, the 36-year-old revealed in an interview with SLAM the idea of retiring from music is on the table.
"Oh, bro, I'm super comfortable with the potential of being done with this sh*t. But I'm never going to say, 'Oh, this is my last album.' … Because I never know how I'm going to feel two years, three years, four years down the line, 10 years down the line, but please believe, I'm doing all this work for a reason. … I'm doing all this work to be at peace with, 'If I never did another album, I'm cool.'"
J. Cole Drops Song Ahead Of New Album
A few days ago, J. Cole announced the release of his new "Interlude" track through social media. In the post, the Dreamville boss made sure to credit the song's producers along with himself and remind followers the real project would be out in a week.
"It can go up, it can go down…. either way I'm prepared. Interlude. Produced by @tminus_music @tommyparker80s and me. Streaming now. jcole.lnk.to/interlude. See you in a week. The Off-Season."