50 Cent's bae Cuban Link is all here for vixen Jade's daughter. She went online to gush over what might be Tekashi 6ix9ine's new future daughter-in-law.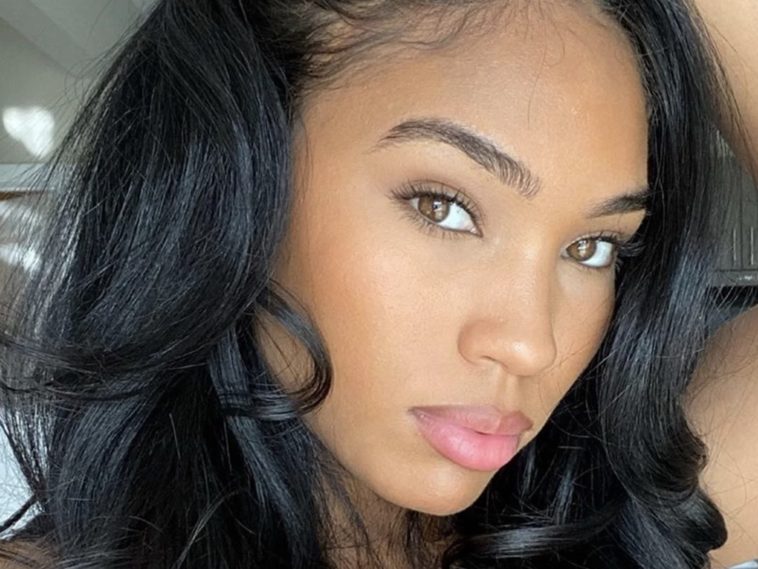 119 Views
Comments Off on Cuban Link Can't Get Enough Of 6ix9ine's Future Daughter-In-Law
Cuban Link Can't Get Enough Of Jade's Daughter
Jade posted a picture of her daughter for her 6th birthday. The pic featured Jaela looking like a mini version of her mom decked out in a necklace, fancy clothes and makeup.
Barbie girl 👱🏽‍♀️💕 BIG 6 😍
Outfit @emiliopucci
Hair @_scorpinko
Cuban openly hopped in the comment section on Instagram to show mad love to them both and call out twinning goals.
"Omgggg you're twin !! 😍😍"
Cuban Link Exposes 50 Cent's Small AF Present
The New York rapper's bae is exposing it all. The popular vixen recently lit up social media to show off what tiny purse the G-Unit leader copped her and it's smaller than you could ever imagine.
Link went to her Instagram page with a hilarious snapshot of a gift her bae, Curtis Jackson, copped her. She even admitted this is a regular routine whenever he catches feelings toward her.
".. this the typa sht he get me when he mad at me .. 😒😒😒 Wth I'm supposed to do with this lil sht CURTIS !!!!! 😡 stop playing w. meeee.. 😤 #littlea**bag !! #petty 🤨"
Cuban Link Calls 50 Cent Her Love
Recently, CL went to her Instagram page with a snapshot of herself alongside Fifty. In addition to saluting his greatness, Link also reminded followers Curtis Jackson is fully off the market on his birthday.
".. Everyday we celebrate You, Life, Love & Peace✨ but on this day, we turn it up a notch 😏 Happy Birthday My Love .. @50cent ♥️"
50 Cent Isn't Happy W/ Cuban Link's Legs
In June 2021, Link went to her Instagram page to share some stunning pics of herself slaying in an all-pink outfit with matching shoes. The post received nearly 50,000 likes from her 1.1 million followers.
".. collect the backend! 🎀"
Instead of just liking the post, Fif snuck into the comments section to play the concerned zaddy. 50 asked Link if she would consider heading back indoors.
"wait, what you doing out side 😒don't you want to go back in the house."