One half of the R&B duo Chloe X Halle, Chloe Bailey turned a heartbreak classic into a good girl gone bad anthem. As a part of a string of covers uploaded by the 23-year-old singer, this latest rendition of rap star Drake's "Marvin's Room" has fans talking.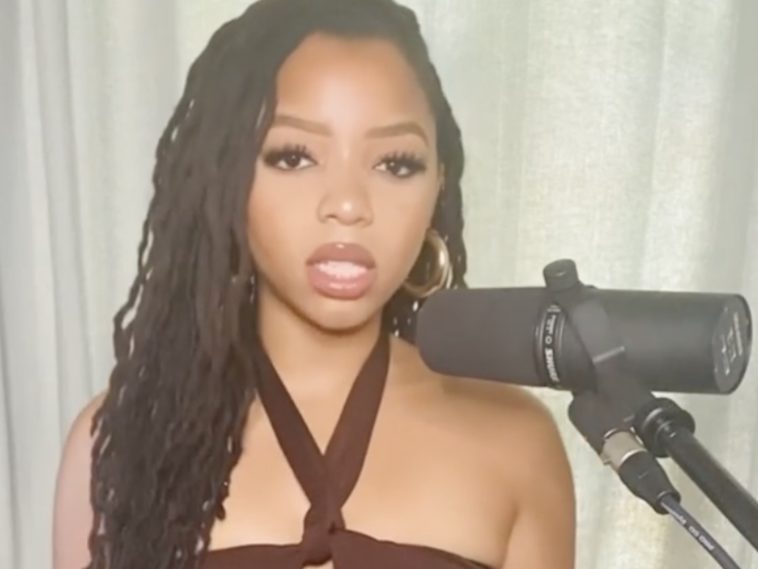 149 Views
Comments Off on Chloe Bailey Remixes A Classic Drake Song
Chloe Bailey Remixes A Classic Drake Song
Her cover of "Marvin's Room" is written from a woman's point of view and includes lyrics of sassy women empowerment. Bailey shows off a different side of her signature sound and content by dropping explicit lyrics and sexual references.
"I shouldn't have to tell a n***a how to treat me"

"ima f*** your homeboy that's in my DMS"

"Good girl gone bad, on my worst behavior"
Yung Bleu Wants To Make Music With Chloe Bailey
Recently, Chloe put a twist on singer Yung Bleu's 2020 hit single "You're Mines Still," dropping a snippet on social media of her version called "You're Not Mine Still." That recently drew a response from Bleu, who wanted to get on a track with the Grammy-nominated songstress. Yung Bleu landed a feature from Drake last year for the "You're Mines Still" remix, which turned into his breakout song.
"Ok let's do a song now"
Drake + Future Low-Key Dropping Soon
This week, new footage circulated online showing both Drake and frequent collaborator Future together on a music video set. While details are slim to scarce at best, speculation has this being likely attached to Drake's upcoming Certified Lover Boy album rollout.
"Drake & Future were shooting a music video last week for Certified Lover Boy. Rumored to be for a single!"
This all comes after Drizzy went to his Instagram page with a very subtle but eye-opening update fans have patiently waited on. The Toronto native changed his IG bio to 'Certified' – an obvious and crucial nod to one of the most anticipated albums of the year. Drake hasn't released a full-fledged studio album since 2018's Scorpion and his most recent Scary Hours 2 EP bodied its competition with all three tracks landing on the Billboard Hot 100 Top 3.
Drake + Future Are Cooking Up
In June 2021, the 6 God went to his IG page to deliver some epic shots. The pics featured both Drizzy and longtime collaborator Future hanging out with hitmaker Metro Boomin. in a recording studio setting. Immediate speculation suggested it could be for tunes for Drake's upcoming LP.
"🧙🏽‍♂️🦉〽️"