Lil Yachty debuted the full-length psychedelic video for his new album, Let's Start Here. The Atlanta rapper posted on Instagram asking fans to come to his listening party, and hundreds were in attendance.

99 Views
Comments Off on Lil Yachty Shows Out At "Let's Start Here" Album Listening Party
Hundreds of fans patiently waited outside of the Liberty Science Center's IMAX Theater. Located in Jersey City, it boasts the largest IMAX screen in the Western Hemisphere.
The video was 360-degree renderings of space and terrain syncopated to the music of the album. The 14-track album was not a typical rap album and has influences from psychedelic funk and disco.
Upon entering the building, fans were greeted with free snacks and soft drinks. Offset, Lil Yachty, Drake, Lil Teeca, and Matt Ox were all in attendance.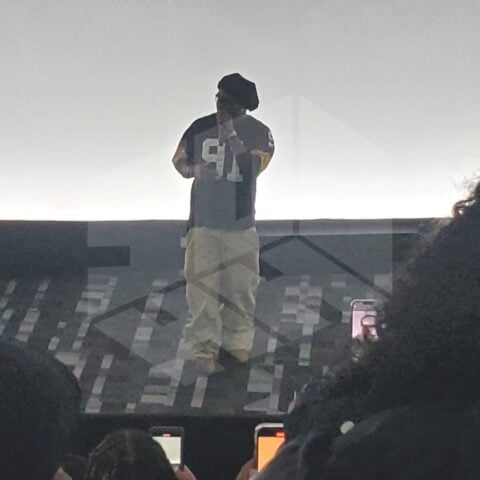 As the building filled capacity, Yachty went outside to apologize to the fans who weren't able to enter the venue.
Lil Yachty Enters The Department of Mental Tranquility In Eerie "Let's Start Here" Skit
Lil Yachty's new skit opens with him entering the DMT (Department of Mental Tranquility) and ringing a bell to speak with the front desk. An older, foreign woman appears and asks him what kind of "treatment" he'd like to receive.