Chicago's own Chance The Rapper was in Milwaukee on Friday night to catch the NBA playoff game between the Bucks and the Atlanta Hawks. After the home squad routed the visitors, Chance caught up with Bucks' superstar Giannis Antetokounmpo.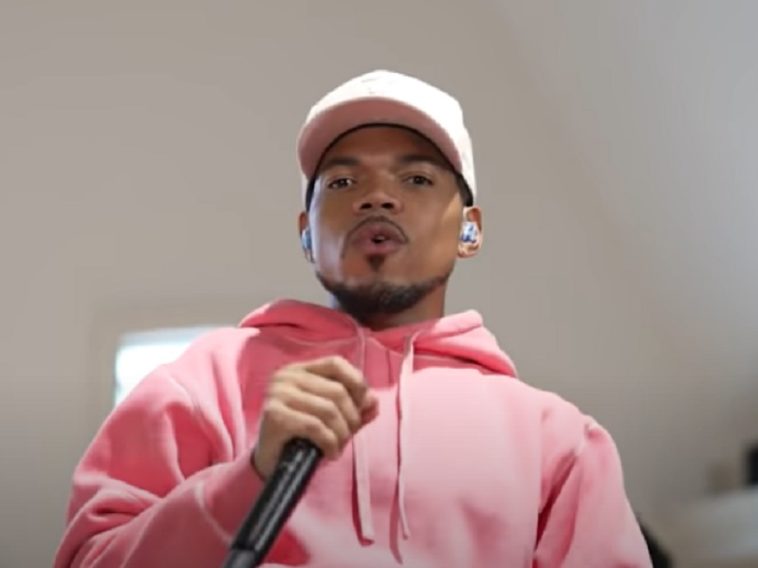 119 Views
Comments Off on Chance The Rapper Stands In The Shadow Of 2-Time NBA MVP
Chance The Rapper Makes NBA Game A Family Affair
Chance The Rapper and his brother, hip-hop artist Taylor Bennett, took a post-game pic with two-time league MVP Giannis Antetokounmpo and his brother, Thanasis Antetokounmpo, who also plays for the Bucks. The NBA siblings looked a whole foot taller than the hip-hop siblings.
"Keep it in the family." (Chance The Rapper)
Gucci Mane + Keyshia Ka'oir Spend Date Night At Bucks Game
During Milwaukee's previous playoff series against the Brooklyn Nets, they got a visit from Atlanta rapper Gucci Mane and his wife, Keyshia Ka'oir. The hip-hop couple went to see Giannis play on the eve of Gucci's new Ice Daddy album release.
"Issa Date Night!!! #PlayOffs"
50 Cent + Cuban Link Show Up To Root For NY Knicks
The New York Knicks' brief playoff cameo was attended by a few hip-hop celebrities. The whole Dipset crew came to one game, and 50 Cent and his girlfriend Cuban Link also showed up for the rare Knicks postseason contest.
I'm keeping good company, The knicks won last night. The energy was so high last night you can tell people were excited to be back out. #bransoncognac #lecheminduroi
50 Cent's Really Living In Texas Right Now
Earlier this year, Fifty went to his Instagram with a bunch of pics showing off his new city of Houston. The shots feature him rocking both a cowboy belt and hat from an H-Town Livestock Show and Rodeo event.
"They told me everybody who's somebody in Houston is at the @rodeohouston I won reserve grand champion best in show. #lecheminduroi"