New York female rapper Cardi B is keeping it super real with Bardi Gang. The "UP" star caused some collaboration buzz when she commented on a series of rap artist Lizzo's pics on social media.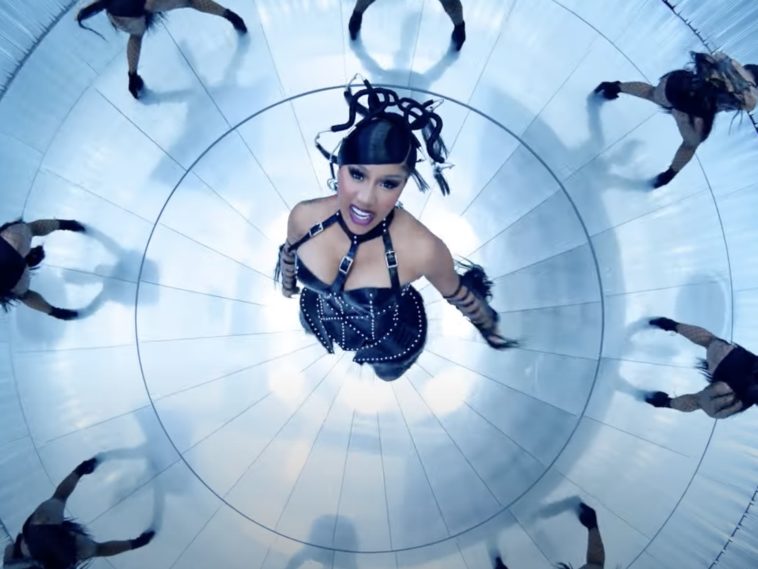 @sohh @sohhdotcom

99 Views
Comments Off on Cardi B Gushes Over Lizzo + Sparks Collabo Speculation
Cardi B Addresses Collaborating W/ Lizzo
When fans recently started asking for a Cardi and Lizzo project – after catching wind of the pics – she responded by agreeing that she also wanted to work with the Grammy-winning star. But she first needed to have a song ready for them to share microphone time on. "Bacardi" went to Twitter to make sure followers had realistic expectations.
Cardi B and Lizzo, together at last? After gushing over some stunning portraits of Lizzo, the rapper implied that she's ready to write a song that will feature her. "These pics do it for me," Cardi wrote on Twitter Sunday afternoon (Feb. 28), captioning a set of four photos of Lizzo in various poses. (Lizzo reacted to this tweet in an Instagram Story, writing, "Damn this might get me back on Twitter.") When a fan left the comment "now drop that collab with her" on Cardi's post, she replied within two minutes.
Cardi B + Mariah Carey Talk Celebrity Life
In February 2021, Cardi B opened up to R&B icon Mariah Carey about everything from childhood insecurities, body enhancement surgeries, her background as a stripper to the pressure to drop her upcoming album. The multi-talented performer also talked about her hesitation to get close to other celebrities.
"I don't want to get close to a celebrity and feel like we have a connection, and then out of nowhere they do some funny sh*t and disappoint me. I've always had the same friends. I'm very loyal. If I'm your friend, I'm going to always ride hard for you. But if you don't ride hard for me or you do some funny shit, I'm going to feel a certain type of way. My husband always tries to tell me, 'You can't think like that because you've got to network and this is not real life. You got to understand that.'"
Cardi B Makes History With "Up"
Cardi is officially the first woman with consecutive No. 1 debuts on the Billboard Hot R&B/Hip-Hop Songs Chart. She's also now the first artist to post two No. 1 debuts in a row as a lead artist. Not to mention, she's the second performer ever to accomplish this feat after rap star Drake.
"Up" arrives with, no surprise, a high streaming sum. The track, released Feb. 5, registered 31.2 million U.S. streams in the week ending Feb. 11, according to MRC Data. The total allows for a No. 1 start on the R&B/Hip-Hop Streaming Songs chart, it also opens atop the all-genre Streaming Songs ranking to mark her fourth champ. (Billboard)
Hennessy Carolina Congratulates Cardi
In mid-February 2021, Cardi's sister Hennessy Carolina went to her Instagram page to show B some major love. Henny acknowledged her sister's non-stop work grind and shouted Cardi out for debuting at No. 2 on the chart for her "UP" smash single.
"UP UP UP & UP & STUCK 🙌🏽👏🏽💪🏽 Congratulations to My sister @iamcardib and her solo single debuting at #2 ! GOD is good! You work so hardddd! I'm so happy for you! 💙🔥🔥🔥🔥"