Hollywood star Daniel Kaluuya reached a major career milestone over the weekend when he won a Golden Globe Award for his role in Judas and the Black Messiah. His big moment was almost ruined, however, by some technical difficulty.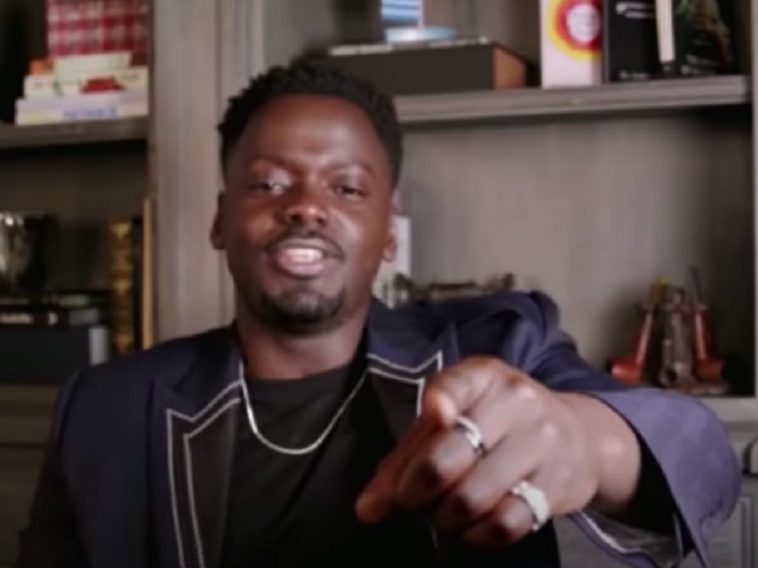 @sohh @sohhdotcom

139 Views
Comments Off on Hollywood Star Daniel Kaluuya Says Golden Globes 'Doing Me Dirty'
Epic Fail At Golden Globes W/ Daniel Kaluuya
Daniel Kaluuya won the Golden Globe for Best Supporting Actor in a Motion Picture for his portrayal of Fred Hampton in Judas and the Black Messiah. When the accomplished actor (Get Out, Black Panther, Queen & Slim) began his acceptance speech via video feed, the audio glitched and he couldn't be heard.
"You're doing me dirty, you're doing me dirty. Is this on?"
Kaluuya Quotes Nipsey Hussle In Speech
The audio issue was quickly solved and Kaluuya resumed his speech. He spoke eloquently about the man he embodied in the film, legendary Black Panther Party chairman Fred Hampton.
"The great Nipsey Hussle says, 'We are here to give until we are empty,' and I gave everything. I couldn't give it to a more noble man — that's chairman Fred Hampton — and I hope generations after this can see how brilliantly he fought, how brilliantly he spoke and how brilliantly he loved. He taught me about myself, made me grow as a man and I appreciate it with all my heart."
Review: Judas And The Black Messiah Is A Must-See Film
Daniel Kaluuya and LaKeith Stanfield star in the gripping, flawlessly well scripted & acted, Ryan Coogler produced biographic film Judas And The Black Messiah, directed by Shaka King. The film gives us the true & tragic stories of Illinois Black Panther Party (BPP) members, Deputy Chairman Fred Hampton (Kaluuya) and William O'Neal (Stanfield), focusing on O'Neal's time with the BPP as an FBI informant during the civil rights era of the late 60's.
"You Will Know His Name"
Director Shaka King Speaks To His Vision Of The Film
The film's director, Shaka King, spoke to his vision of what he hopes viewers will take away from the movie. The Brooklyn native says the the film has a myriad of things for audiences to take in. The young director says he aspires that messages like voices of resistance being silenced & crushed come across in this biography and that audiences might find a deeper understanding of just how dangerous inaction can be.
Official trailer for Judas and the Black Messiah