Rap stars Future and Bow Wow might not be paying up. Their, yes – both of them, baby mama Joie Chavis recently spoke out and revealed she wasn't getting any child support.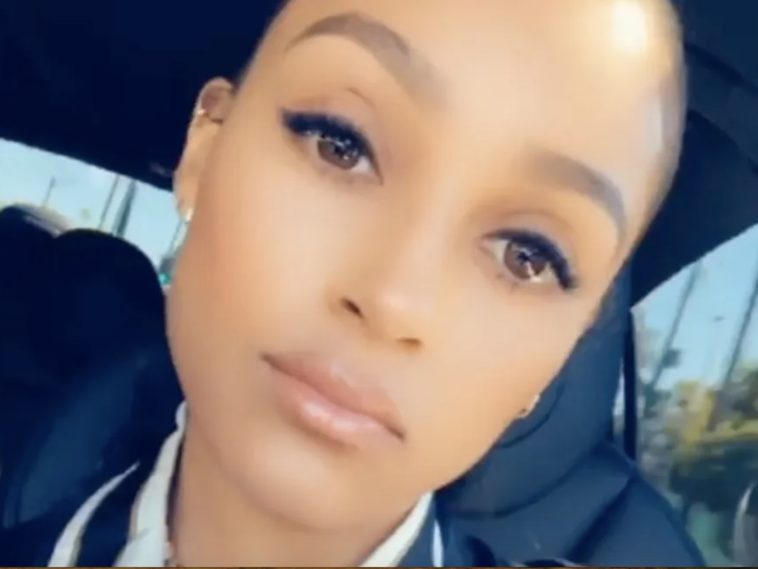 @sohh @sohhdotcom

119 Views
Comments Off on Bow Wow + Future's Baby Mama Joie Chavis Exposes Child Support Woes
Bow Wow + Future's Baby Mama Claims She Doesn't Receive Child Support
The vixen didn't specifically call either of them out, but she shut down claims of being a gold digger. Chavis repeated that she wasn't getting any financial help from Future or Bow Wow twice, and cleared up the air about how hard her work ethic is.
"I feel like a lot of people say that. I'm not a gold digger. If that's the case, I would be talking to everyone who tries to talk to me with money. I don't. I've worked since I was 15. I take care of my kids. I don't get any child support. Repeat that, I don't get any child support. I don't really need to ask for certain things for my kids because I can do everything myself. If their father wants to do things for them, then they do that on their own time. I don't really ask for anything. I wanted to make sure I said that."
Bow Wow Speaks On Joie Chavis
Future previously bashed Joie publicly and went as far as bringing up the gold digger accusation, while Bow Wow spoke on raising the child Future had with her.
The Ohio native also spoke on the child they had, and how their parenting journey has been since a 2013 relationship split – a much different dynamic than her's with Future.
"It's easy man, and I think with time, you know, not everything is perfect in the beginning, but as we grow, and we mature, and no one likes drama… That's my dawg for life, and she know I'll do anything for her, that's my homie. I look at it like, when the kids are involved it's just a positive situation. You know what I'm saying, it's all about the kids, it's family oriented and, you know, I'm prepared for whatever it is in the future that I'm 'posed to be prepared for as far as my duty as being the best dad that I can be."
Future Becomes True R H U D E Boy
Future is proving it's deeper than rap. The hip-hop superstar appears in a new R H U D E fashion collection aimed for spring flashiness. The R H U D E social media pages ignited with must-see pics. The shots feature Future donning outfits and accessories made by the luxury brand.
"R H U D E editorial "Rhude boy- Modern Gentleman""
According to reports, Future marks the Los Angeles brand's first-ever campaign and makes a huge splash with the hip-hop star's presence.
Epitomizing the idealized RHUDE man (or "RHUDE Boy," if you will), Future showcases some of the brand's most important pieces, including its new eyewear, paisley-patterned handbags and plenty of tweaked sportswear. Some elements of refined menswear are also on display, including houndstooth overcoats and RHUDE's new loafers, but the most exciting thing about the campaign for founder Rhuigi Villaseñor, he told HYPEBEAST, was simply seeing "Future in my sunglasses." (HYPEBEAST)
Future's Girlfriend Dess Dior Calls Him MLK
Earlier this month, Future's girlfriend Dess Dior went to her Instagram page to gush over Future King Jr. Along with sharing a boo'd up moment, the post featured Dior plugging her "TENIN" anthem's standout Martin Luther King Jr. reference.
"Call my n*gga MLK cuz he believe in my dreams 🌟 "TENIN" OUT NOW ON ALL PLATFORMS"