Rap star Bow Wow has a new obsession and it looks like the rap duo City Girls are behind it. The hip-hop veteran shared his enthusiasm for the pair's new single, "Twerkulator" by posting a lengthy and adoring message on Instagram.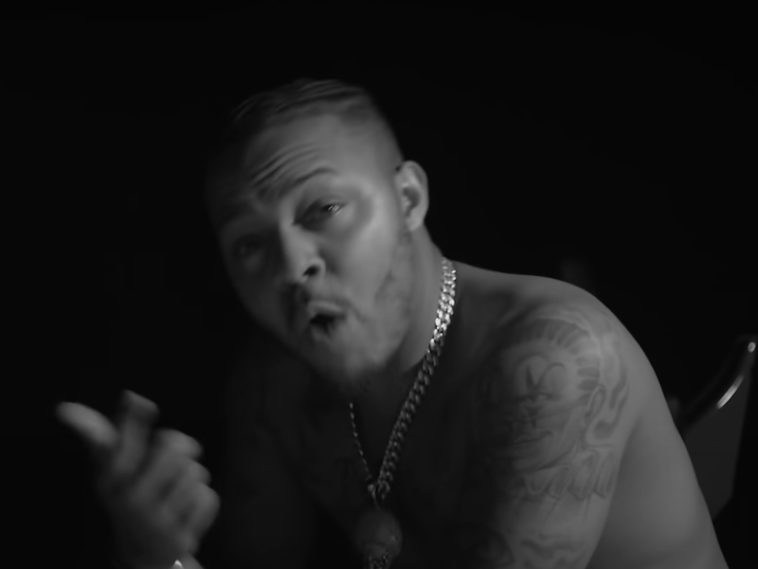 149 Views
Comments Off on Bow Wow Can't Get Enough Of 'Twerkulator' Right Now
Bow Wow Can't Get Enough Of The City Girls
Bow Wow expressed his adoration for both JT and Yung Miami in the personal note on social media. Beyond complimenting their personalities, he also admitted that he couldn't stop singing their latest single.
"Ok, so I finally met the @thegirljt and @yungmiami305. I must admit! Not only are they very nice women and down to earth, but this f*cking twerkolator song is f*cking crazy! Like the original is already crazy but this sh*t knocks!!! Am I wrong for singing this sh*t because I can't stop. Hahaha the sh*t is simply a f*cking hit."
Just a few days ago, City Girls' JT and Yung Miami put out their new "Twerkulator" single to the masses.
Bow Wow + Future's Baby Mama Claims She Doesn't Receive Child Support
In other news, in April 2021, Bow Wow was caught in an awkward spot with his ex, along with Atlanta rapper Future. The vixen didn't specifically call either of them out, but she shut down claims of being a gold digger. Chavis repeated she wasn't getting any financial help from Future or Bow Wow twice, and cleared up the air about how hard her work ethic is.
"I feel like a lot of people say that. I'm not a gold digger. If that's the case, I would be talking to everyone who tries to talk to me with money. I don't. I've worked since I was 15. I take care of my kids. I don't get any child support. Repeat that, I don't get any child support. I don't really need to ask for certain things for my kids because I can do everything myself. If their father wants to do things for them, then they do that on their own time. I don't really ask for anything. I wanted to make sure I said that."
Bow Wow Speaks On Joie Chavis
Future had previously bashed Joie publicly and went as far as bringing up the gold digger accusation, while Bow Wow spoke on raising the child Future had with her.
The Ohio native also spoke on the child they had, and how their parenting journey has been since a 2013 relationship split – a much different dynamic than her's with Future.
"It's easy man, and I think with time, you know, not everything is perfect in the beginning, but as we grow, and we mature, and no one likes drama… That's my dawg for life, and she know I'll do anything for her, that's my homie. I look at it like, when the kids are involved it's just a positive situation. You know what I'm saying, it's all about the kids, it's family oriented and, you know, I'm prepared for whatever it is in the future that I'm 'posed to be prepared for as far as my duty as being the best dad that I can be."
Bow Wow Gets Major Assistance
In March 2021, WWE legend Rikishi hit the gym and helped the "Bounce With Me" rapper prepare for his wrestling debut. Rikishi spoke on the training and praised him for the potential audience BW can bring to the arena.
"I'm very excited to be able to be the guy to be able to give him this knowledge and help train him. For me, it's good for business. If Bow Wow can come into our industry and put a**es in seats at WrestleMania, then why not? And everybody should motivate him or help him because him coming in, or anybody coming in from hip hop or the movie industry into our industry, obviously they're green and they need to be smartened up. So there is no time for jealousy or those who just hate on the poor guy who is just trying to come in to live his dream." (Insight)