Louisiana rapper Boosie Badazz got quite the surprise this morning when a woman at the airport mistook him for Public Enemy's Flavor Flav. BB aired his woes out on Instagram Live following the incident and how he felt about the comparison.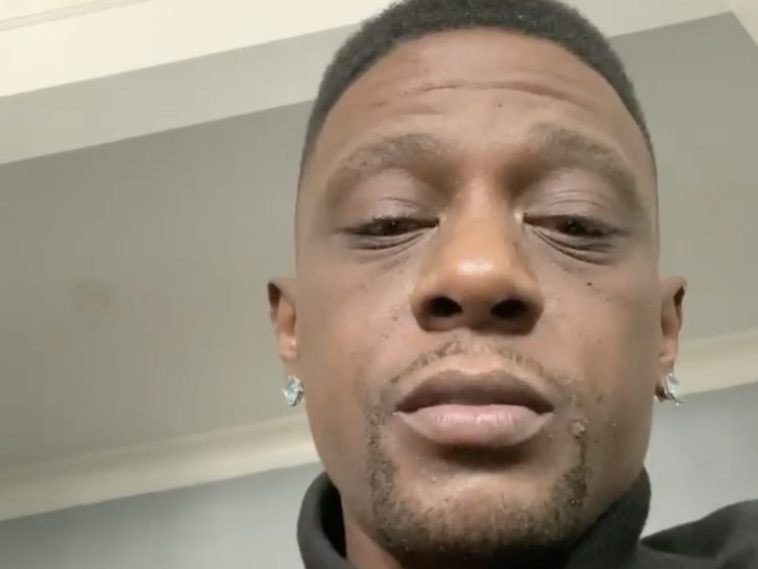 @sohh @sohhdotcom

149 Views
Comments Off on Boosie Badazz Confused For Flavor Flav + He's Big Mad
Boosie Badazz Gets Mistaken For Flavor Flav
The hip-hop star insisted he looked nothing like Flav in the video post and hilariously pointed out that it was too early in the morning for him to deal with it.
Boosie's fans seemed to see it differently though. Many of them agreed that there were similarities between Boosie and Flav, but sympathized with him as the two celebrities have a huge age difference.
"I know that's not the first time Boosie's heard that he looks like Flavor Flav. I refuse to believe it."
"Boosie getting mistaken for Flavor Flav is the FUNNIEST thing ever 🤣🤣🤣 he do look like he could be his son. 😂 "
"The funniest thing is that Boosie is still in his 30's getting mistaken for Flavor Flav, who was born during segregation, he better stop being ignorant it's aging him."
Boosie Badazz Pays $500 To Slap Someone
The story started with Boosie going to social media to ask for somebody to slap, offering $500 for the deed. He was with DaBaby in Charlotte shooting a music video. So, after a (seemingly hired) man took a massive hit, Badazz went online with the clip.
Boosie paid a man $554 to catch him lacking for video shoot with DaBaby in Charlotte.
Boosie Badazz Calls Facebook's Mark Zuckerberg Racist
In late March 2021, BB went to Twitter to pop off. Along with revealing his new IG account, Boosie made sure to tag Facebook co-creator Mark Zuckerberg and blast at him after his original account was deactivated by the social media company.
"My New Ig @HesBackAgain2021 I'm Live Now … @zuck u just a racist"
Boosie Badazz Gets Clean Bill Of Health
Shortly after Boosie Badazz was diagnosed with cancer in 2015, he had surgery to remove it. Each year since then he's had a checkup to see if the cancer had returned, and in his most recent exam on March 18th, 2021, doctors determined he's definitely free of cancer. BB then delivered the good news of his results to fans and followers on social media.
"IM CANCER FREE #tearofjoy Thanks to everybody said a prayer for me #GODISGREAT"
Boosie also went to his Instagram page to share footage and speak on surviving his battle.
"ANNUAL CANCER CHECK UP 😔🙏🏽ALL MY FAMILY N FANS SAY A PRAYER FOR ME AS I WAIT ON MY RESULTS #prayerispowerful#yesterday#fuckcancer🎀" (Instagram)