New York rapper Bobby Shmurda has the gossip blogs buzzing right now. The hip-hop star is sizzling across the Internet courtesy of footage showing him apparently boo'd up with a new lady.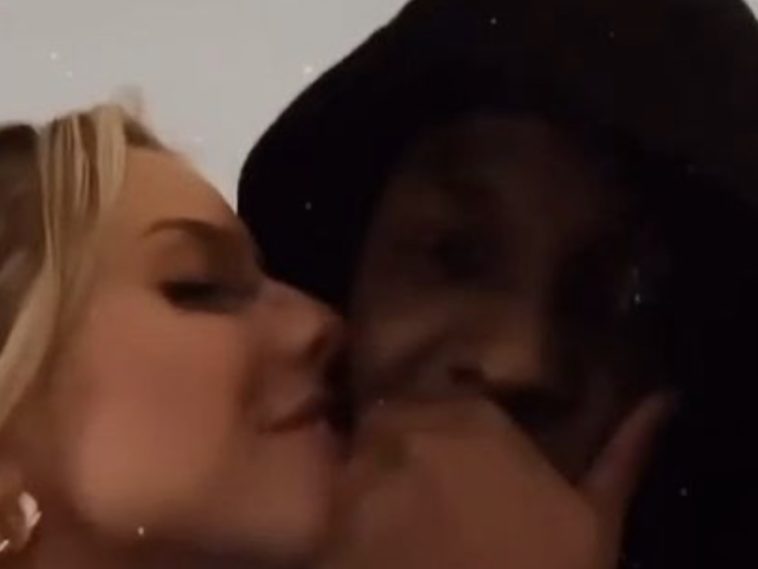 @sohh @sohhdotcom

149 Views
Comments Off on Bobby Shmurda Busted Flexing W/ New White Girlfriend?
Bobby Shmurda Busted Flexing W/ New Boo
New footage is circulating online showing Shmurda possibly off the dating market. While details are still coming together, a TikTok clip features Bobby looking like he has a Miss Shmurda holding him down.
PressPlay: Okay #BobbyShmurda! We see you! 👀🔥
Bobby Shmurda Previews New Track
The jaw-dropping clip emerged after social media erupted against the "Shmoney Dance" crooner in light of a new music preview. Users dropped all sorts of negative comments on Instagram regarding the music, with many being upset that this is what he's previewing after such a long wait for new audio.
I don't like it
waited 6 years for some mid
💩💩one hit wonder
lol wtffff….
How Bobby Shmurda Can Stay Out Of Prison
The Miami-born artist is out of prison and free to get his career back on track. While he does that, though, the "Hot N*gga" hitmaker has some restrictions and rules that need to be followed according to the parole board.
Bobby Shmurda is home after six years locked up, but he's still on parole for another five years. That means while he's getting his Shmoney, he can't drink alcohol, go to bars, or associate with gang members. He also has an 8 p.m. curfew, and he's obligated to get counseling and drug tests on a regular basis.
"Top Shotta back in full effect the marathon continues #tmc 💙🛳💙"
Shmurda Gets Star Treatment From Brooklyn Nets
Bobby is really, really enjoying his freedom. His most recent escapade saw him at the Brooklyn Nets game and he received all sorts of hometown treatment. He received his own VIP suite as well as a signed jersey after the game from superstar James Harden.
"Spread love It's The "Brooklyn" Way 💙 Special thanks to @brooklynnets & @alwayscivil for the hospitality (( I got my own jersey yall don't act funny when I come warm up 🤣 ))"