In the rap game she's known as Bhad Bhabie, the Florida MC with two platinum-selling singles ("Hi Bich" and "Gucci Flip Flops") and over 17 million Instagram followers.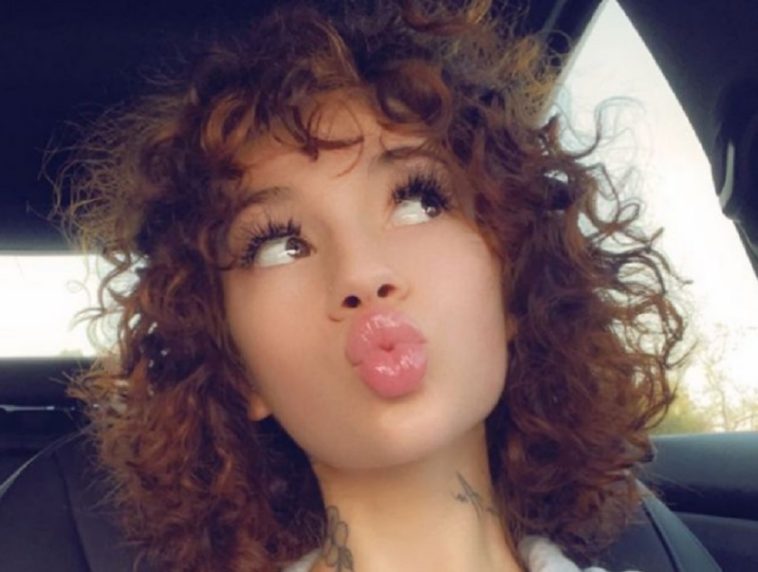 @sohh @sohhdotcom

169 Views
Comments Off on Bhad Bhabie: 5 Things You Probably Didn't Know About The Former Dr. Phil Star
To an even larger mainstream audience, she's the girl who became an overnight celebrity thanks to the "Dr. Phil" TV talk show, where she delivered one unforgettable line that will live forever in Internet infamy. With her name always buzzing and a tendency to go viral whether it's for feuding with Iggy Azalea or because of fellow Sunshine State rapper Kodak Black, here's five things you probably didn't know about Danielle Bregoli.
1. The TV Show That Launched Bhad Babie's Career
Born Danielle Bregoli in Boynton Beach, Fla., the artist known as Bhad Bhabie was raised by a single mother and got into a lot of trouble as a child. So much that in 2016 she wound up on an episode of celebrity psychologist Dr. Phil's daytime talk show titled "I Want to Give Up My Car-Stealing, Knife-Wielding, Twerking 13-Year-Old Daughter Who Tried to Frame Me for a Crime."
2. 'Cash Me Outside, How Bout That?'
While Dr. Phil's studio audience was mocking and laughing at her, the teen blurted out "Catch me outside, how 'bout that?" challenging whoever wanted the smoke to a fight. With Danielle's country accent, though, it sounded like "Cash me outside." The sound byte quickly went viral.
3. Dr. Phil Appearance Led To A Record Deal
"Cash me outside" turned into countless dance challenges and remixes across the Internet. Georgia producer DJ Suede — who has made beats for the likes of Migos, Megan Thee Stallion and 2 Chainz — flipped the catchphrase into a remix that has over 65 million YouTube views and reached No. 30 on the Billboard hip-hop/R&B charts. Danielle signed a record deal with Atlantic under the rap name Bhad Bhabie.
4. Bhad Bhabie's Life In The Spotlight
At just 17 years old, Bhad Bhabie already has four singles that have charted on Billboard's top 100. She hasn't released an official album yet, but dropped a mixtape titled 15 in 2018. She's worked with big-name artists like Lil Yachty, Kodak Black, City Girls and Tory Lanez.
5. The Dark Side Of Fame + Dr. Phil Accusations
The celebrity life has come with some controversy, though. Since she went viral, Bhad Bhabie has been arrested and sentenced to probation on charges including theft and drug possession. She's been in and out of rehab programs. She drew criticism for dating men who appeared to be grown while she's still a teenager.
Recently, Bhad Bhabie made headlines when she made some disturbing allegations against Dr. Phil — the man who helped make her famous. Bhabie said that the rehabilitation ranch in Utah that Dr. Phil recommends for troubled teens like herself is rampant with sexual abuse, torture and even murder.
"Keep in mind when your at this program you can NOT have any contact at all with your parents nor able to use a phone this girl couldn't even call the police if she tried. There's been a Murder at this facility, reports of torture and now a report of sexual abuse and dr. Phil still continues to send trouble children here even after knowing this stuff has happened at this facility. This makes my blood boil. I went through being malnourished, abused , and having to do hard labor and being there while someone was murdered. I came back with more trauma then I went there with."