New York rapper Azealia Banks is filling her heart with love in 2021. The hip-hop entertainer has come through with an up-close look at people she absolutely is head over heels for including rap stars Lil' Kim, Juelz Santana, Cam'ron and The LOX's Styles P.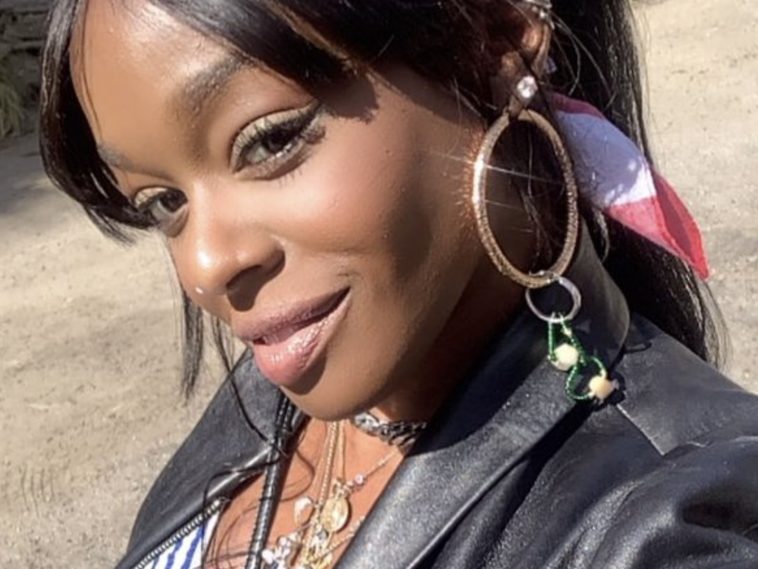 @sohh @sohhdotcom

159 Views
Comments Off on Azealia Banks Lists Everyone She Loves Right Now
Azealia Banks Lists Everyone She Loves
AB hit up her Instagram page with the epic rundown. Her list of people she can't get enough of also includes high-profile entertainers like comedian Dave Chappelle and former NBA champion Dennis Rodman.
"@ryder_ripps says I need to practice not being such a hater so I made a list of people I love 💕"
Azealia Banks Announces She's Engaged
In February 2021, Azealia Banks broke some huge news. She went online to announce plans to get married to conceptual artist Ryder Ripps and showed off her new engagement ring.
"I just got engaged k*nts. I'm crying 😭…. I'm Jewish now. MAZEL TOV B*TCHES! WE IN HERE…. YERRRRRRR"
Azealia Banks' Message For Megan Thee Stallion
Azealia Banks has some advice to give. She recently went online to send a message to Big Apple politician Alexandria Ocasio-Cortez, Megan Thee Stallion and FKA twigs. Azealia Banks kept it short and sweet and told the trio to "get over" their trauma. AOC revealed she was a survivor of sexual assault this week, Megan famously had a fallout with Tory Lanez after he reportedly shot her, and FKA has called out Shia LaBeouf over abuse during their time dating together.
"AOC almost get assassinated and compounds the story with some random hot button account of sexual assault: support and believe women. Meg Thee Stallion *allegedly* gets shot by Tory Lanez on a messy drunk night out then uses the protect black women trauma narrative to capitalize on and basically use Breonna Taylor's horrifying death as a prop to virtue signal: Protect black women at all costs (despite not seeing any X-rays of bullets in her foot) Azealia Banks gets held at gun point by an obsessed neighbor for playing loud music, spat on by Russell Crowe (a man y'all are still allowing to work in Hollywood), gets told by T.I. that he wants to slit her throat and toss her down a flight of stairs: constantly ridicule, say she deserved it, gaslight, tell her to get over it, take medication. If I have to suck it up, get over it and wallow in a pile of compounding trauma……… So do AOC and Meg. If I don't get to use the race card, or the 'protect and believe women,' card neither do they."
Doubles Down On Recent Comments
Banks doubled down on her mean comments last month. After body-shaming Doja Cat and Megan Thee Stallion, she went to social media to reiterate her thoughts. Banks went to her Instagram to speak on the situation in which she boiled her dead cat, saying it was for taxidermy. She also doubled down on her comments about Doja Cat and Meg Thee Stallion's weight.
"Also, PLEASE give me a break about this body shaming. These girls are f*cking overweight and drunk and you all know it. Quit the bullsh*t. How can you Rap about sex and genuinely not be sexy. Lol. Like we get it, You like to f*ck men for money, get drunk and overeat. Give me a break for f*cks sake."