New York rapper Azealia Banks isn't afraid to call men out when she has a problem. The hip-hop star responded to a controversial tweet by Atlanta rapper Lil Baby blaming women for fueling beef among men.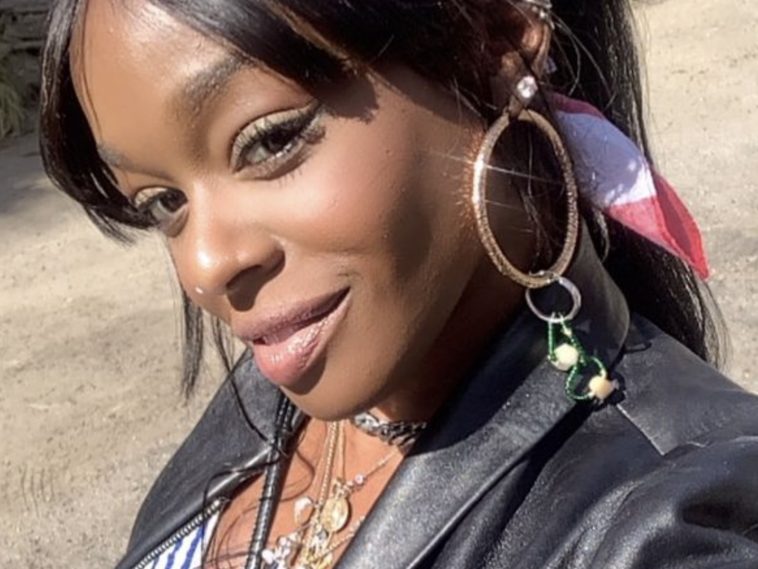 149 Views
Comments Off on Azealia Banks Blasts Lil Baby Over "Beef" Tweet
Azealia Banks Blasts Lil Baby Over Tweet
In Lil Baby's tweet, he seemed to suggest that females are responsible for male rappers beefing with one another. Banks replied to Baby's tweet with her own ideas behind rappers beefing and claimed that it had nothing to do with women.
"Or just stop being uneducated drug addicts and killing each other like f**king rabid monkeys……"
Lil Baby Begs Men To Rethink Beefs
A few days ago, LB went to Twitter with his infamous tweet and belief in what typically fuels disputes. Baby stated in the post that women are the source of people like himself beefing with others.
"We gotta stop letting these females be the reason behind the beef !"
Hours prior to publishing the tweet, Lil Baby sparked serious commotion by sharing a shot of himself rocking extra short shorts. LB even joked about the fashion statement proving his bank account is looking extra healthy these days.
"You Kno He Getting Money 💰 When He Pop Out With Some Short Shorts 🙌🏽"
The eye-opening shot ignited a flurry of hilarious reactions from rap star Young Thug to Georgia native T.I.
"Sell me that demon comin out yo knee cap" -Young Thug
"Wit da knee high socks👑 … No question 😂😂😂" -T.I.
"Above the knees rich people shorts 💎💎💎💎" -Meek Mill
"😂😂😂😂😂 fax" -YG
"Posed to pull da socks all the way up on they a**.💰😂" -DaBaby
"😂😂 pop it champ" -2 Chainz
Lil Baby Drops "On Me" Remix Music Video
In late April 2021, Baby actually avoided drama for once and instead blessed fans with a new visual. That week, LB shared his "On Me" remix music video with rap heavyweight Megan Thee Stallion.
Today Lil Baby releases the "On Me (featuring Megan Thee Stallion)" remix track and Mike Ho-directed video via Quality Control Music/Wolfpack Global/Motown Records. The striking video made its broadcast premiere on MTV Live, MTVU, BET Hip Hop & BET Jams.
Lil Baby Teams W/ Young Thug For "Paid The Fine"
In April 2021, Young Thug had plenty of things to celebrate. To coincide with his Slime Language 2 compilation album debuting at No. 1 on Billboard's Top 200 Albums Chart, Thugger and Young Stoner Life Records released the video for 'Paid the Fine.' The video featured Gunna and YTB Trench.