Vixen Ari Fletcher isn't here for the cap-cap. The hip-hop model has stepped up to single out people doing the most online behind disguises and fake pages.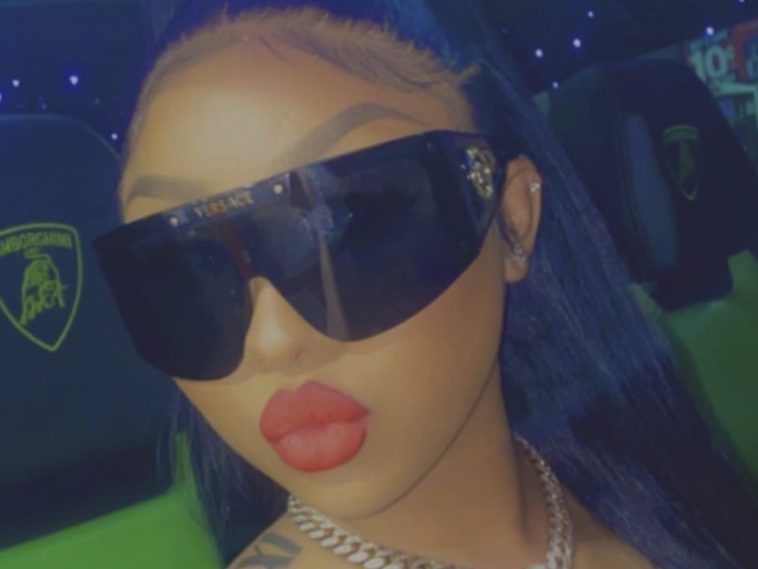 109 Views
Comments Off on Ari Fletcher Calls Out Everyone Capping On The Internet
Ari Fletcher Calls Out Everyone Capping
The popular model lit up Twitter and didn't hold back. After initially sharing boyfriend Moneybagg Yo's love for her – tweeting "This man really love me. Like forreal" – she shared a direct message about people fake flexing on the Internet.
"People can be whoever they wanna be on the internet. Pure fucking comedy, cause y'all not really like that."
Swae Lee Calls Out Social Media Cap
Recently, Rae Sremmurd's Swae Lee went to his Instagram Story with a loud and clear message. The rap artist said not to create a fake persona on Instagram and asked everyone to be true to themselves.
"Don't be out here misleading people on Instagram that sh*t ain't cool social media makes it real easy to catfish like be true to yourself it's not fair to people to make a whole fake persona then create a whole fake storyline"
The same week, buzz developed about "Love & Hip Hop" star Erica Mena possibly using a fake social media account to harass fellow cast member and past love interest Cyn Santana.
Mena was caught after she changed the name of her finsta account to the name of her newborn child, and tagged the profile's new changed name on her main account. She never deleted her old comments and fans put two and two together, immediately calling her out. Safaree's soon-to-be ex-wife had a whole account dedicated to hating on Santana.
Safaree Isn't Ready To Talk About Nicki Minaj
Recently, Erica Mena's estranged husband Safaree Samuels talked about how the Internet has made relationships even harder. Samuels blamed the online pressures for forcing people to behave certain ways.
"I just think marriage makes everything way more technical. It does. I feel like when you get to live like boyfriend and girlfriend, like, grown man real talk. I know it may sound childish and immature but I feel like marriage just makes everything way more serious than what it needs to be. Going to a supermarket, going to take out the garbage, it just makes everything more serious. I know people will be like, 'Oh, I've been married for 20, 30 years -' alright, cool, that's great. That's y'all. We live in a different era now. And especially with this era of social media and people letting it really like, affect what they do on the daily, it's not the same as, especially being in the public eye." (Street 94.5)
Safaree Making Erica Mena Pay Up
The NYC native is making his estranged wife pay up. The "Love & Hip Hop" star claims his one-time ride or die Erica Mena trashed his belongings and needs to cough up some cash.
Safaree has filed legal documents demanding the Love & Hip-Hop wife pay up. He's seeking $50,000 for what he says are destroyed sneakers that his wife poured bleach on and cut the laces on as well as motorbikes.
EM allegedly poured paint all over the bikes and in the gas tanks, rendering them useless. Mena hasn't responded to the claims yet.
Safaree points out Erica was 8 months pregnant, with their second child, when all this alleged mayhem went down — and he claims their home security cameras recorded all of it, and he's more than happy to turn that footage over to the court. He wants the judge to force Erica to reimburse him around $50k for the damage. (TMZ)