Rapper/singer Anderson .Paak and pop icon Bruno Mars are enjoying their success. It's not enough, however, so the two are pushing for even more.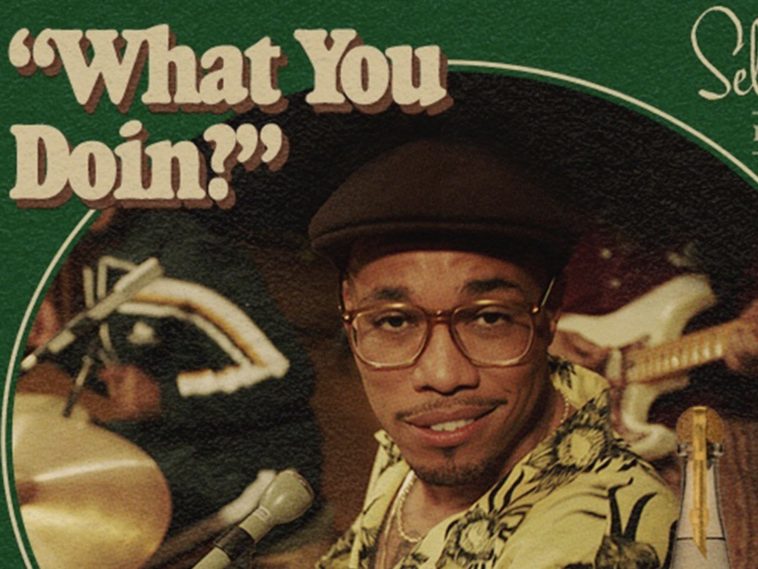 @sohh @sohhdotcom

189 Views
Comments Off on Anderson .Paak + Bruno Mars Aren't Settling For Third Best
Anderson .Paak + Bruno Mars Aren't Used To Third Place
The "Bubblin" crooner went to social media to celebrate collabo track "Leave The Door Open" cracking 100 million views on YouTube. The song sits at #3 on the Billboard 100, but .Paak is pushing for a number one hit. He urged followers to stream the track and revealed the duo was sipping some Selva Rey rum.
"In celebration of #LeaveTheDoorOpen cracking 100 million views on YouTube we sippin @selvareyrum all week! Also, if you could find it in your heart to stream our single a bit more that would be sick! @brunomars is having a hard time coping with 3rd place. He said he's not use to that shit. So let's rally for number 1 y'all! #WhatYouDoin #PrayForBruno @selvareyrum"
Silk Sonic Talks Their Way Onto The Grammys Stage
Paak is headed for bigger and better things with Silk Sonic, the new group he's formed with the 11-time Grammy winning singer. The creative pair launched a social media campaign recently to get added to the list of performers at the 63rd Grammy Awards show, and it worked. The Academy's Twitter account responded with the green light, Silk Sonic joined the show recently along with the likes of Cardi B, Lil Baby and Roddy Ricch.
@BrunoMars & @AndersonPaak We have been trying to call you all week. Have you changed your numbers? We would love for #silksonic to make their TV debut at the #GRAMMYs. Are you free this Sunday night? Follow back and we will DM for details.
Silk Sonic Make Their Public Plea
Silk Sonic's debut single, "Leave the Door Open" is already a hit. They hoped to bring their sound to the Grammys this upcoming weekend, begging in hilarious fashion on social media.
#LetSilkSonicThrive @RecordingAcad
How They Became A Group
Anderson .Paak's last album, 2019's Ventura, peaked at No. 4 on the Billboard charts. With Bruno Mars on his side, .Paak could be headed for the No. 1 spot. In an interview with The Breakfast Club, Silk Sonic detailed how their alliance developed.
Anderson .Paak & Bruno Mars On Blending Styles For New Music, Influences + More