New York rap veteran 50 Cent isn't holding his tongue. During a recent interview, the G-Unit boss went online to go off on the November 2020 VERZUZ battle between fellow rap veterans Jeezy and Gucci Mane.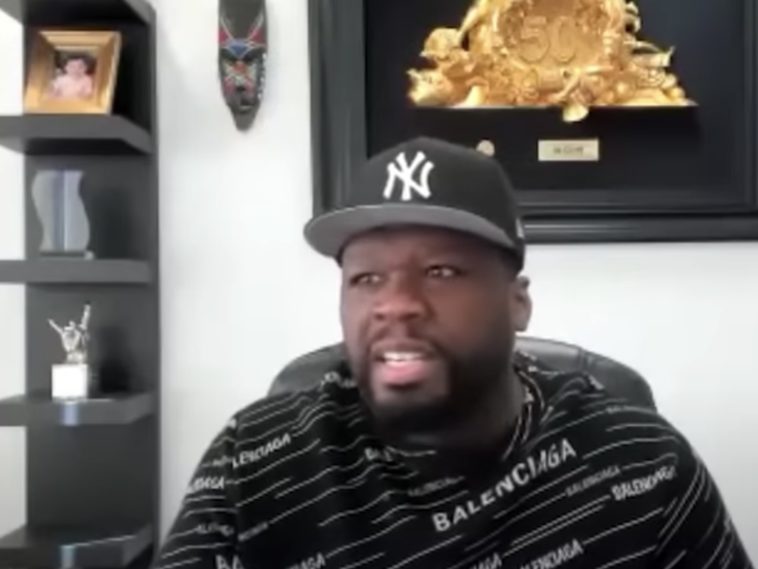 @sohh @sohhdotcom

119 Views
Comments Off on 50 Cent Calls Out Jeezy For Using Gucci Mane VERZUZ To Sell Records
50 Cent Calls Jeezy's Verzuz Desperate
Fif didn't hold back and specifically singled out Jeezy, saying he did the battle out of "desperation." 50 called him out for trying to sell a record, attacking him and saying in total it was a failure. The pair had not played on each other's team for a while now, publicly spouting on both the Internet and in song lyrics.
"Soon as we come back outside I'm like, I don't know why we're still doing [Verzuz]. I think when they did the Jeezy, Gucci Mane [Verzuz], I think that that was desperation on Jeezy's part trying to sell a record. … No, the record didn't sell. But I think that's what that was leading up to it because they looked at how much a catalog would sell and how much exposure you'll have 'cause he was releasing a record at that point. Other than that,I don't know why you would do that.
Freddie Gibbs Rips Jeezy After Diss Song
Indiana rapper Freddie Gibbs recently stepped forward to defend his image after getting dragged by his former CTE boss on "Therapy For My Soul." Freddie went to his social media pages and didn't hold back on what he needed to get off his chest. Gibbs did everything from clown Jeezy's gangster portrayal to his decision to agree with former rap rival Gucci Mane years after his alleged associate died at his hands to a VERZUZ battle.
"BMF put U in a headlock in front of me. U gotta come harder than this snow flake. @Jeezy" -Freddie Gibbs' Twitter
Jeezy Disses 50 Cent + Freddie Gibbs
On the must-hear diss record, the Snowman didn't hold back on doing much more than spilling tea. Jeezy directly referenced his fallout with Freddie in the early 2010's and also clapped back at recent trolling fired his way from 50 Cent.
If One-Five wasn't my dawg, I would've touched them
When that sh*t went down with Gibbs, I couldn't trust 'em
Invested my hard earn money, tied up my bread
But he gon' try to tell you I'm flawed, that's in his head
It's happening just the way that I said it, good on your own
And if I'm honest nothin' gangsta about you, leave this alone, yeah
And everybody wonderin' what happened with me and Coach
Same sh*t that happened between Tommy and Ghost
The Snowman gets extra personal with 50 by making claims of the rap executive actually having money problems and needing loans from "Power" actor Omari Hardwick.
Since we talkin' boss talk, let's address the sucka sh*t
Grown man playin' on Instagram, real sucka sh*t
Why the f*ck this clown n*gga playin' with my legacy?
Solid in these streets, that's some shit that you will never be
Talking 'bout power, but weak n*ggas do the most
In real life, n*gga you really borrow money from Ghost
All that lil' boy sh*t, yeah it make it evident
Made millions in these streets, what the f*ck is 50 Cent?
Jeezy + Freddie Gibbs' Past Ties
In the early 2010's, Freddie teamed up with Jeezy and his CTE record label. However, things ultimately soured and they went their separate ways.
Carbon 15 is/was an A&R for Jeezy's CTE label. Freddie Gibbs was signed to CTE in 2011, but by 2012 his relationship with Jeezy and CTE had dissolved after series of creative and business disputes, including a leaked record with Eminem. The two initially ended their business amicably, but Gibbs would spend the next several years dissing Jeezy in records and interviews. (Genius)