New York rapper Cam'ron's mom is going way back in time. The hip-hop veteran's day one has blessed true rap heads with a snapshot from over a decade ago featuring Killa Cam and Cash Money Records icon Juvenile.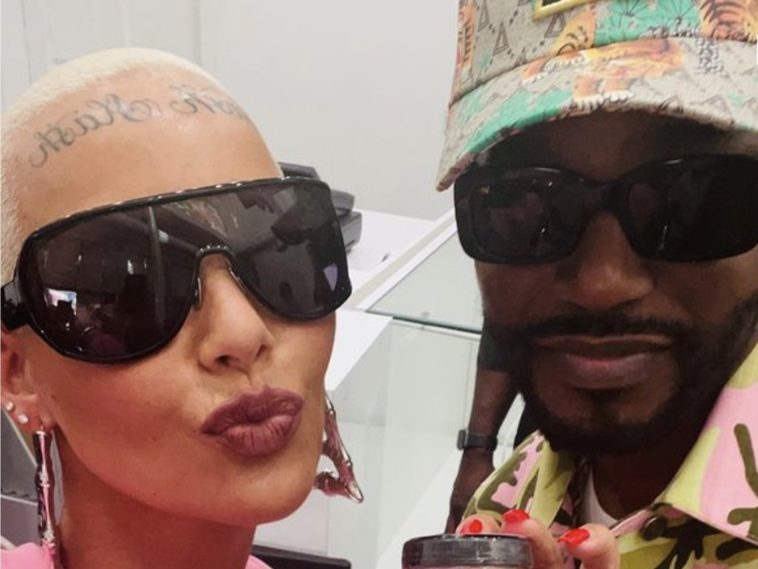 129 Views
Comments Off on Cam'ron's Mom Unearths Rare Killa Cam + Juvenile Pic
Cam'ron's Mom Unearths Rare Juvenile Pic
Fredericka Giles hit up Instagram with the must-see snapshot. The pic features Cam hanging out alongside Juvenile and – presumably – Dipset affiliate Duke Da God.
"Duke x Juvenile x Cam"
Cam'ron Almost Turned LOX/Dipset Verzuz Into Craziness
This past week, rap veteran Fat Joe shared a shocker about Cam and an unforgettable Dipset/The LOX Verzuz battle. The Bronx native said things could have turned ugly real-real quick courtesy of Cam nearly ditching the entire face-off. Joe said something ultimately made Killa rethink the situation and push through on the Verzuz.
"Cam'ron was on his way out the building. Not being scared. For some reason, he wasn't f*cking with it," Joe said. "He was about to leave Madison Square Garden. That's a Joprah moment."
Hip-Hop Won The Verzuz
Last week, G-Unit's Lloyd Banks went to Twitter to voice his opinion on the faceoff's victory. He let followers know he thought it was amazing for hip-hop as a whole.
"Amazing night for hip hop"
50 Cent Has Picked A Winner
New York rapper 50 Cent knows it was a Verzuz to remember. The hip-hop veteran also came forward to take sides in who won between Big Apple rap crews The LOX and Dipset – but he was a little more specific than Banks.
Fifty hit up his Instagram page with a hilarious fake headline suggesting LOX's Jadakiss murdered the entire Dipset. In another post, 50 acknowledged Jada, Styles P and Sheek Louch turned out victorious against the Diplomats.
"D*mn they are working this sh*t LOL … @jadakiss The LOX smoked @mr_camron DIPSET last night. LOL took his pink sh*t!"