Atlanta rapper 2 Chainz is always going to put family first. The hip-hop veteran goes to his social media pages to shine major light on two of the most important women in his life.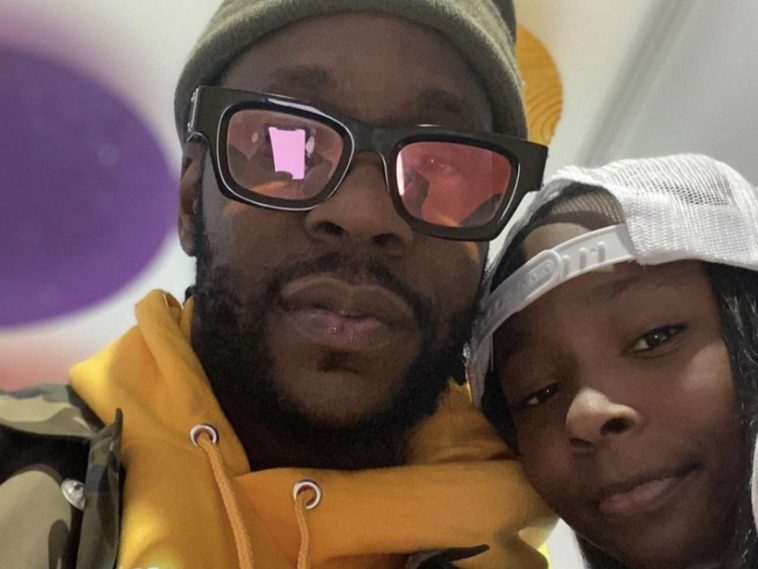 149 Views
Comments Off on 2 Chainz Shows The Two Women He's Riding Or Dying For
2 Chainz Shows It's Family First
Deuce hit up his Instagram page to first show major birthday love and appreciation for his daughter Heaven Epps. Chainz explained just how much of a life-changing impact she's had on his life.
"13 years ago today Heaven changed my life , she is the most sweetest , caring , kindest kid I know she works hard in school and loves volleyball , I'm proud that God chose me to be ya Dad ❤️❤️❤️HAPPY BIRTHDAY HEAVEN / oh yeh it's my MOMMA BDAY TODAY TOO …. Mom pics coming next"
Coincidentally, Heaven shares the same born day as Deuce's true day one. Chainz hit up IG with a slew of pics giving major props to his mom on her 71st birthday.
"Today is also my Ma birthday 71 , which is pretty cool if ya ask me ! She still healthy vibrant and goes out to Esco every weekend to hangout and kick it ! If you from Southside you know my momma and what we overcame #GODISLOVE HAPPY BIRTHDAY MA❤️💙"
2 Chainz Is Retiring From Trap
Earlier in the month, Chainz dropped some heartbreaking news to the rap game. Deuce revealed his plans to fall back from making trap-sounding tunes. He didn't offer up any details on what his upcoming album is, but if it's really his last trap project, you can be sure Big Toni is going out with a bang.
"This gone be my last trap album , enjoy"
2 Chainz Stuns Fans Through Tiny Desk Concert
The Georgia native is trying to prove he can do more than one thing at a time. In February 2021, the Def Jam Recordings artist flexed his veteran performance skills through an impressive Tiny Desk showcase.
Fans couldn't get over 2 Chainz following his Tiny Desk performance. The must-see spectacle electrified fans and served as a clear reminder of why he always deserves major respect. Not only did the talented rapper nail every verse, but he leveled up the entertainment value by getting pampered at the same time.
2 Chainz Trolls Pepsi Over Weeknd's Halftime Show
Also back in February, Deuce hopped onto Instagram with a hilarious observation. Despite the halftime show being perceived as PG for viewers, Chainz acknowledged Weeknd's content and played on the fact it was presented by Coca-Cola rival Pepsi.
"the Pepsi halftime show but every song is about coke"
"😂 legendary"
Aside from the playful trolling, Chainz also acknowledged his love for Weeknd's music.
"Playlist for tonight"