Florida rap star Kodak Black is expecting a child. The recently released hip-hop artist went online to reveal he has a baby on the way but it's reportedly not his fiancée who is pregnant.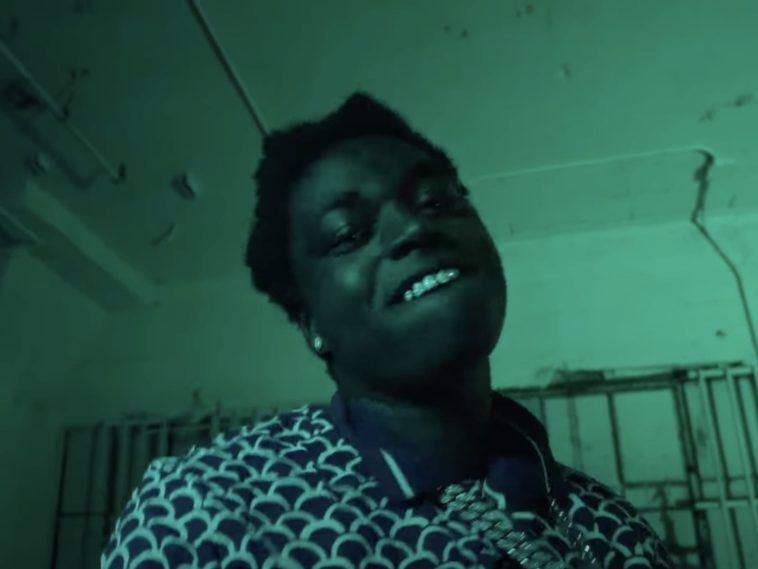 @sohh @sohhdotcom

159 Views
Comments Off on Kodak Black Asks For Baby Name Suggestions
Kodak Black Asks For Baby Boy Names
Kodak took it a step further and asked for some name suggestions. KB went to Instagram to simultaneously reveal the baby's gender, seeking names for boys. While nothing is confirmed, sources are saying it is not his boo Mellow Rackz who is expecting.
Kodak appears to be expecting a baby & needs help finding a boy name.💙 What y'all think the name should be? 🤔 Side note: someone from our #Clique told us this baby is NOT with the "fiancé" he previously announced. But we can't confirm anything. Just listen to them 🥴
Kodak Black + His Fiancée Mellow Rackz Get Each Other's Names Tattooed
Yak is really enjoying his love life. His now-fiancée Mellow Rackz recently went online to show off some matching tattoos they both now don. Rackz took to her Instagram Story recently to reveal she had his first name – Bill – tattooed on her face and gave him a kiss in the photo. He put her name – Melody – on the back of his neck.
KB Proposes In Middle Of Love Triangle
It seemed like Kodak Black was caught in a crazy love triangle. After crooning for City Girls' JT on Valentine's Day, he is gearing up to tie the knot with what just was another man's girl. Rapper Rynaee Trill went online with a slew of posts and videos explaining the situation. His now-former flame Mellow Rackz has been showing off her tattoos of Kodak and texting him, officially having left Trill now that Kodak proposed to her. She went online with a big reveal that she said yes to taking his hand in marriage. His proposal went viral as well.
Kodak Black Shoots His Shot At JT
The controversial rap star recently went online to show major love to fellow Sunshine State native JT of rap group City Girls. Kodak took to Instagram to show what fans thought meant he'd moved on from his crush on TV star Zendaya and was focusing on JT.