Alabama rapper OMB Peezy has some serious explaining to do. New reports claim the hip-hop artist has found himself in handcuffs following the recent shooting at a music video set for rap stars 42 Dugg and Roddy Ricch.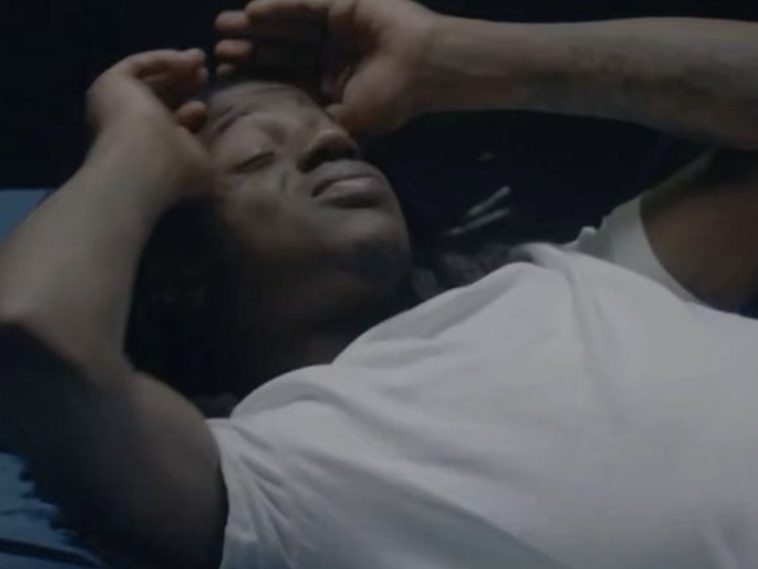 @sohh @sohhdotcom

129 Views
Comments Off on Alabama Rapper Arrested For 42 Dugg + Roddy Shooting
Alabama Rapper OMB Peezy Arrested
According to reports, Peezy landed in police custody on Monday and received multiple criminal charges. One of the crimes includes aggravated assault with a deadly weapon along with possession of a firearm.
According to SayCheeseTV, police believe OMB — real name LeParis Dade — is tied to the shooting that took place at Roddy Ricch and 42 Dugg's video set last month. A photo of OMB in court wearing a mask and jailhouse jumpsuit is currently making the rounds, but Fulton County jail inmate records show he hasn't been released since appearing in court. The offense date is listed as February 21, the same day as the shooting, and a bond has been set at $60,000. (HHDX)
42 Dugg + Roddy Ricch Reportedly OK After Shooting
After the news broke of a February 2021 shooting on the set of a Roddy Ricch and 42 Dugg video, Dugg posted on his Instagram Story he was not one of the two injured victims. Others on the scene reported Roddy Ricch was also unhurt.
"Appreciate the concerns though I did not get SHOT!!!!!"
Roddy Ricch's Music Video Set Shooting
Two men were struck by gunfire but were taken to the hospital and are confirmed OK as of now. A third man suffered a laceration from a piece of debris and is okay, while another man was arrested on scene for drug possession.
"Y'all want some to happen to @roddyrichh and @42_dugggg so bad this sh*t be krazy" (Lil Durk)
"It's Time" For New Music
Roddy Ricch might have something in store for fans. The hip-hop entertainer has social media's attention after recently appearing to hint at new music gearing up to drop. Roddy took to his Instagram Story with a picture of an expensive Richard Mille watch, simply captioned "its time." Many took this as a hint he has some new music to drop.
It's time for #roddyricch to drop a new album 👀👀?? NEED IT or KEEP IT