New York hip-hop star Westside Gunn is making major business moves. The Buffalo native took to social media to celebrate his newest achievement, which comes in the form of a newly opened boutique and clothing store.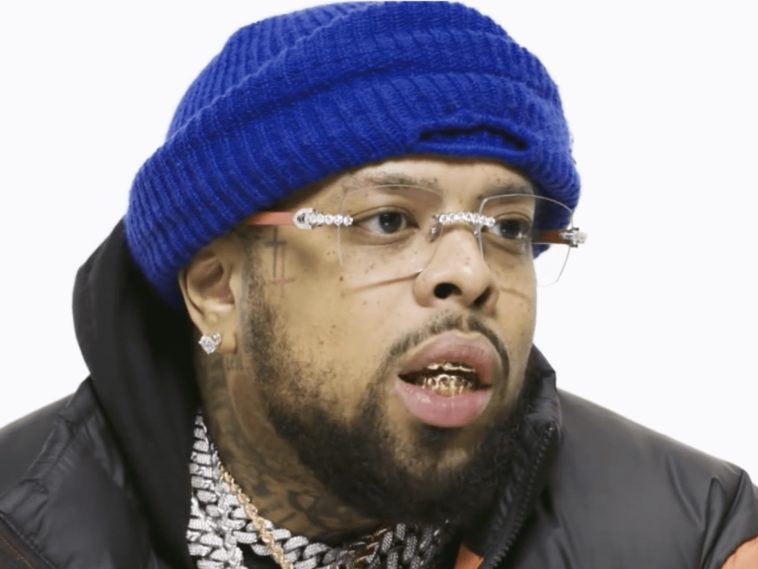 @sohh @sohhdotcom

179 Views
Comments Off on Westside Gunn Has Only Slept 4 Hours In 3 Days
Westside Gunn Has Barely Slept In Light Of New Store
Westside Gunn went to Instagram to reveal his grind as his "Buffalo Kids" store geared up to open in the Walden Galleria, located in the artist's own home city. WG went online to commemorate the moment. His store will sell shoes, sweatshirts, baseball hats, shorts, and more that have been curated to match his signature style. 
"It's 5:21AM I've only slept 4hrs in 3days worked nonstop with my team and now the time has come all I can say is GOD IS THE GREATEST.. Mall doors open in 30min and store opens at 9AM shit just now hitting me, I really did this sh*t 🤲🏽🤲🏽 hopefully I get 2 hrs in before a full day of ART @buffalokidsgallery #BUFFALOKIDS #ART #CULTURE #FLYGOD #Culture #Sacrifices"
Westside Gunn Sends Conway Love
The hip-hop star is a ride or die. After a fan recently took to social media suggesting he not let fellow Griselda rapper Conway The Machine continue rocking with him for his own success, the Buffalo native responded by shutting down any and all negative rumors. Westside Gunn went to his Instagram comments in January 2021 to clear up the air about the situation with Conway and simultaneously shut down any rumors of his departure from the label. He let it be known he was with him and that Conway was his brother for life.
"I'm with him right now… u do know that's my brother smh I hate u internet n*ggas"
Conway The Machine Hints At Griselda Departure
There had been speculation about if Conway would be moving on to bigger and better things. In a series of tweets, he subliminally spoke on at how soon he might be leaving record label Griselda and why. Conway has hinted that he's dropping one more album under the label and then dipping out. He also seemed to speak on his relationship with Griselda, but didn't openly give any details that gave a definite answer. It seems like Westside Gunn has since shut all rumors down though.
"No I still have 1 album left"
Nas Salutes Griselda's Conway The Machine
As far as endorsements go, a rapper — especially a New York rapper — can't do much better than getting a co-sign from Nas. God's Son has taken notice of one NYC artist in particular and appears to give his stamp of approval to Conway. Conway was on Noreaga's "Drink Champs" show when N.O.R.E. called Nas and put him on the phone with Conway. It was hard to hear what Nas was saying, but his expressions and the salute he gave made it clear he thinks very highly of the Griselda member, who Westside Gunn has always showed love to.
"I'm the one new n*gga that the OGs feel comfortable passing the torch to… ME! Salute king @nas trust me I heard u loud and clear general! s/o my n*gga @therealnoreaga 🥁"